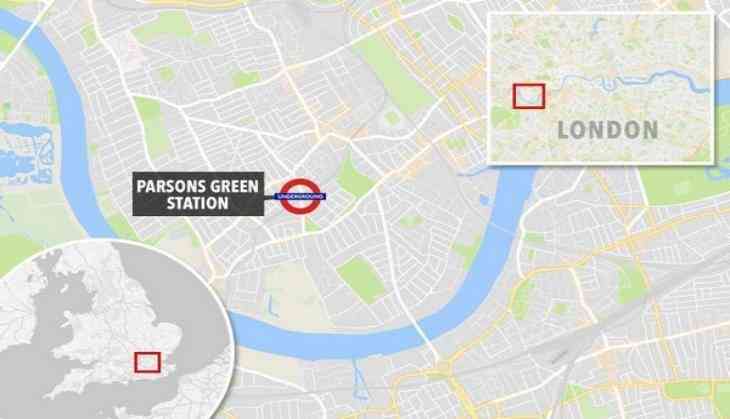 Islamic State ( IS) has claimed responsibility for the explosion on the on a Tube train in south-west London on 15 September.
On 15 September morning, twenty-nine people were hurt after an Improvised Explosive Device (IED) blasted on a Tube train at the Parsons Green Station.
After the blast, the police were treating it as a terror attack.
Quoting security analysts SITE, The Independent reported that a "detachment" from the extremist group was responsible.
"According to a translation by Middle East observer Hassan Hassan, the message on the group's propganda page said: 'A security source to Amaq: the bombing of the IED in the London tube was carried out by a unit affiliated to the Islamic State'," said The Independent report.
Experts have urged caution over the veracity of the claim.
Shiraz Maher, an expert on radicalisation at Kings College London, said it was unusual for such claims to be made while the suspect was still at large.
The explosion during Friday's morning rush hour also left several passengers fleeing in panic.
Passengers suffered facial burns after the incident inside the carriage as it was sat at the overground station.
Police said a device was placed inside a bag and left by the tube carriage door before exploding towards the rear of the train, filling the carriage with smoke.
Passengers were seen "running and screaming" from the tracks.
The police were called at approximately 08:20 hrs on Friday to Parsons Green Underground Station following reports of an incident on a tube train.
The officers from the Metropolitan Police Service and the British Transport Police reached the spot along with the London Fire Brigade and the London Ambulance Service.
Hundreds of detectives and MI5 are investigating the attack.
-ANI