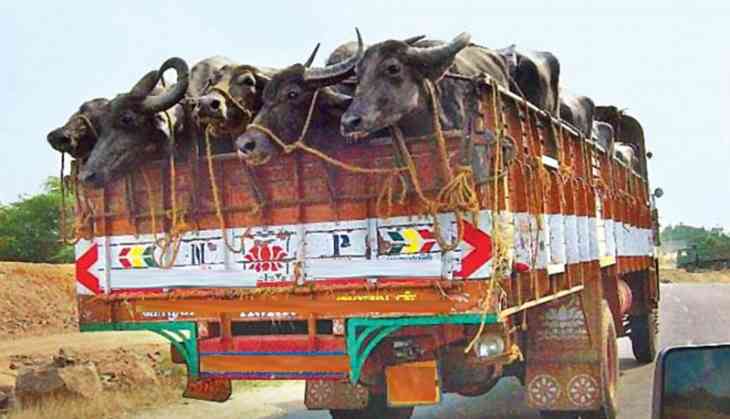 buffalo truck robbed (Representative Image)
As many as six armed men stole a truck loaded with buffaloes in Pakistan's Karachi on March 16, police said.
According to the Karachi Police, the incident took place near the DSP Office in the Karachi's Cattle Colony yesterday morning. The suspects arrive in a car and snatched the truck from the dealer at gunpoint and fled the scene, The Tribune reported.
Cattle trader Nazim Hussain claimed that he purchased seven buffaloes from a farm near the Super Highway and was going to sell them at the cattle market.
As per Hussain's complaint, after loading the cattle on the truck he was heading to the Cattle Colony at around 5:45 am when six armed men in a car intercepted him near the DSP office and took the truck.
Two of the accused left with the truck, while the others assaulted Hussain and his crew and forced them into their vehicle.
The accused left the cattle trader and his crew in a thicket near Port Qasim and fled away.
Nazim Hussain filed a case at the Sukhan police station and cops have initiated the probe.
Further investigation is underway.
Also Read: Maharashtra: 3 killed in Mumbai-Pune Expressway accident