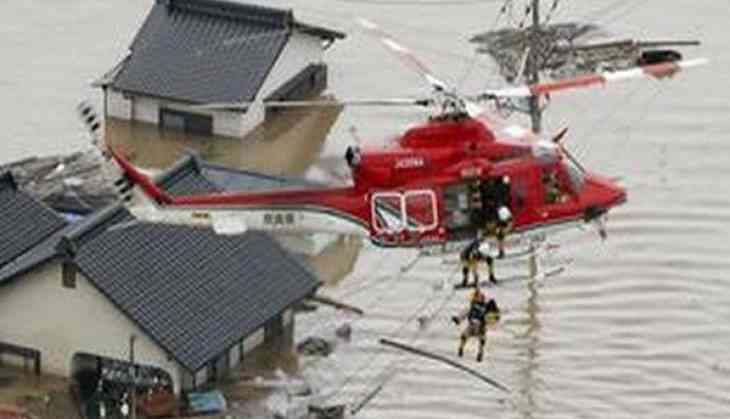 At least 88 people have died so far and over 50 others are still missing as torrential rains in parts of Japan unleashed flood and landslide.
Apart from this, around thousands of people have been displaced after their homes were destroyed in the natural calamity, reported the Japan Times.
The rescue operations are underway in disaster-hit areas, while Japan's weather agency has warned of the continuing danger of landslides and flood.
The normal life continues to be disrupted and the Business is severely hit by the downpours.
Automaker Mazda Motor Corp. and Daihatsu Motor Co., have also suspended their operations in factories in Kyoto, Hiroshima, and Yamaguchi, keeping in mind the safety of the employees.
The number of casualties is expected to rise as damage in affected areas unfolds.
About 48,000 emergency responders from the police, fire department and defense forces are participating in the search-and-rescue operations, as per media reports.
"There are still many people missing and others in need of help, we are working against time," Prime Minister Shinzo Abe said.
Residents are being evacuated from areas of stricken Kurashiki, Okayama Prefecture, in south-western Japan.
According to the report evacuation orders remained in place for some 2 million people and another 2.3 million were advised to evacuate.
--ANI