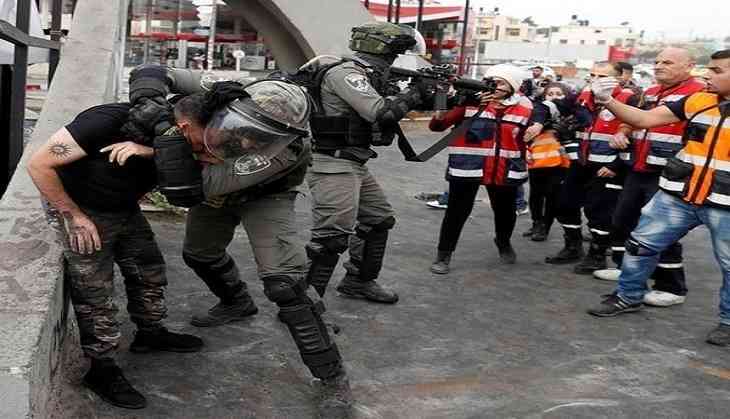 Israeli forces have detained 17 Palestinians for their suspected involvement in terrorist activities from West Bank.
The Israeli Army on Tuesday claimed, in a statement, that arrests were made in overnight raids in the occupied West Bank.
Around 6,400 Palestinians, which includes 62 women and 300 minors, are languishing in Israeli prisons.
As per the official data of PPS, around 740 Palestinians, including 190 children and 15 women, have been detained by Israeli forces ever since US President Donald Trump recognised Jerusalem as Israel's capital on December 6 last year.
Protests in the West Bank, East Jerusalem and Gaza Strip erupted after Trump announced the relocation of its embassy from Tel Aviv to Jerusalem.
Since then, Israeli forces have killed 12 Palestinians. At least 2,900 others have been injured and more than 400 arrested.
--ANI