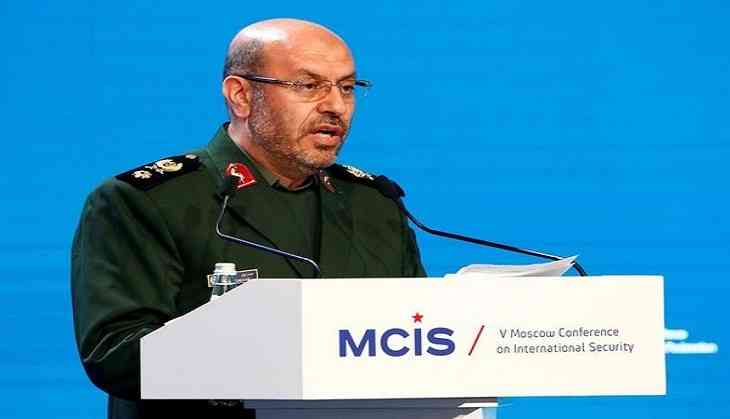 Iran announced the launch of its new missile production line Sayyad 3 missile, in the backdrop of tension between the United States (U.S.) and Tehran.
Quoting Iran's state-owned media, Sputnik reports that the country's new Sayyad 3 missile can travel up to 120 kilometers and reach an altitude of 27 kilometers.
Iranian Defence Minister Brigadier General Hossein Dehghan, during the inauguration ceremony of the missile launch said that Sayyad 3 has been designed based on the world's latest technologies.
Dehghan said that it can engage different types of threats, such as radar evasive fighter planes, unmanned aerial vehicles, cruise missiles, helicopters, as well as various types of modern aircraft of high maneuvering capabilities and speed within the sphere of its operation.
Last week, the U.S. slapped economic sanctions on Iran, by targeting 18 individuals and entities for supporting Iran's ballistic missile launch.
-ANI