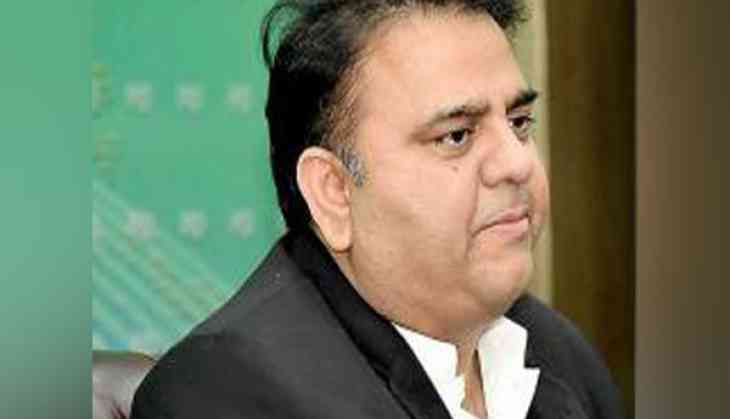 The Pakistan Tehreek-e-Insaaf (PTI) on Saturday accused the Pakistan Democratic Movement (PDM) of using all its influence to get its "front man" elected as Punjab's caretaker Chief Minister. The PTI said it is ready to fight if the appointment is not made on merit, Pakistan-based Dawn newspaper reported.
PDM has "something else" in mind than holding elections within the constitutionally required period of 90 days, said Pakistan Tehreek-e-Insaaf.
PTI leader Fawad Chaudhry on Saturday said: "The PDM is running away from elections. It will try its best that elections are not held in 90 days. The nomination of the Sharifs' and Zardari's 'front men' for the post of caretaker chief minister is PDM's step in that direction."
PTI Senator Barrister Ali Zafar said PTI would approach a court of law if the Election Commission of Pakistan (ECP) failed to appoint the CM on merit.
The nominees of the federal coalition are media house owner Mohsin Raza Naqvi and former bureaucrat Ahad Khan Cheema. Cheema is facing corruption cases and Naqvi is said to be close to Pakistan Peoples' Party (PPP) leader Asif Zardari, Dawn newspaper reported.
Cabinet Secretary Ahmad Nawaz Sukhera, ex-chief secretary Nasir Mahmood Khosa and former health minister Naseer Khan, are nominated for the Punjab caretaker CM position by outgoing CM Parvez Elahi and PTI chief Imran Khan.
Later, however, they dropped Khosa and Naseer's names and included Naveed Akram Cheema, an ex-chief secretary. Khosa also refused to join the race.
While referring to PDM's names, Chaudhry, as quoted by Dawn newspaper, said, "We are not going to allow the appointment of any of the 'two controversial' nominees. If ECP picks one of them we will challenge this in court and take to the streets against such appointment.
"Following his meeting with Imran Khan, Zafar told reporters that he hoped the ECP would scrutinise the qualifications of all the nominees. He said PTI's parliamentary committee had 'objected' to Naqvi's nomination.
The ECP has to decide the matter after Elahi and Opposition Leader Hamza Shehbaz and a parliamentary committee of Punjab Assembly failed to build a consensus on a candidate. Anticipating Naqvi's selection, another PTI leader Farrukh Habib said in a tweet: "The ECP will lose its credibility altogether if it picks him for the slot", Dawn newspaper reported.
"The PML-N-led federal coalition has chosen two of its loyalists for the caretaker chief minister and it wants the appointment of one of them by the ECP. And unlike the episode of Elahi's trust vote when the federal coalition failed, it wants its man as caretaker CM," a party insider told Dawn.