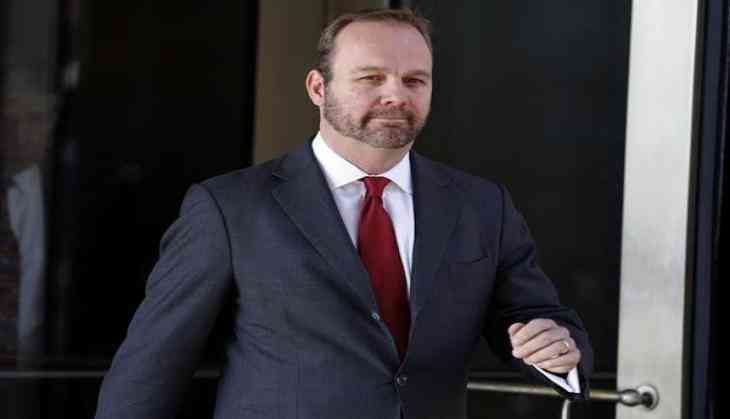 A former top advisor to the United States President Donald Trump's presidential campaign has pleaded guilty to charges brought against him in the Russia investigation and has agreed to cooperate with the prosecutors.
According to the Hill, Richard Gates pleaded guilty to two charges brought against him by special counsel Robert Mueller's team in federal court in Washington, D.C.: one count of conspiracy against the US and one count of making a false statement to the FBI agents investigating the alleged Russian meddling in the 2016 presidential election.
Richard Gates, who was deputy to the Trump campaign chairman Paul Manafort, switched his position in an attempt to reportedly protect his family.
As part of the plea deal, Gates has agreed to cooperate "fully, truthfully, completely, and forthrightly" with the special counsel's office as well as other law enforcement officials, according to court documents.
By concurring to "fully cooperate," additional criminal charges will not be brought against him.
Gates' plea poses the biggest immediate risk to Manafort, who was also the former's longtime business partner.
According to the Los Angeles Times, Gates is the fifth person to plead guilty to charges stemming from the Mueller probe, and the first to confess to more than one criminal charge. While Gates could face more than five years in prison on the two charges, he is expected to be sentenced to about 18 months, according to a person familiar with the plea negotiations.
--ANI