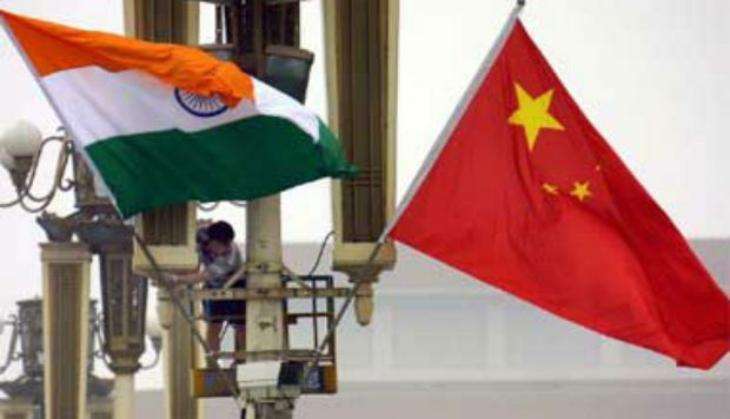 Describing India's $1 billion aid to Mongolia as a "bribe", China's official media on 12 December said that there may be "endless trouble" in Sino-India ties if New Delhi viewed China's cargo service with Nepal as a threat to the sale of Indian goods.
Highlighting China's efforts to step up rail-road connectivity with Nepal, an article in the state-run Global Times said India is also boosting its relations with China's neighbour Mongolia with a USD one billion "bribe".
It emphasised that India reportedly said last week that it would help Mongolia use $1 billion of aid offered in 2015 to overcome its current financial and economic crisis after Mongolia sought clear support from India against 'China's blockade', in reaction to the visit of the Dalai Lama to Ulaanbaatar.
"China won't be overly sensitive about India's cooperation with Mongolia, and won't mistake India's assistance as a counter to China," the article said.
"Mongolia's economy is highly dependent on China, with more than 90 percent of its imports and exports traded directly with China. As such, China's influence on Mongolia's economy cannot be replaced by India in the short run, and efforts will be in vain if India attempts to 'bribe' Mongolia's loyalty with only USD one billion," it said.
The $1 billion credit line was offered to Mongolia during Prime Minister Narendra Modi's visit in May last year which is expected to be availed by Ulaanbaatar.
Defending the new rail-road cargo route via Tibet to Nepal which launched on Friday, the article said it will boost trade with Nepal as China pushes forward with its Belt and Road (Silk Road) initiative.
Last Friday, dozens of trucks carrying USD 2.8 million worth of products such as clothes, appliances, electronics and building materials left the Chinese border for their destination in Nepal. The new rail and road cargo service, links Guangdong, Tibet, and Nepal, official media reported.
"But the move doesn't mean that Chinese goods will push Indian products out of the country. In fact, when it comes to cooperation with other countries, both China and India should refrain from excessive sensitivity," the article said.
"Additionally, in May, China started a rail and road cargo service to the South Asian country as a means to shorten the time spent in sea transport," it said.
"There may be endless trouble in the future if India views efforts to facilitate the export of goods from China's enterprises as a potential threat to the sale of India-made products in Nepal," it added.
Last week, another article in the same daily had warned Mongolia that, "It is even more politically harebrained to ask for support from India, a move that will only complicate the situation and leave a narrower space to sort the issue out. We hope the crisis-hit Mongolia will learn its lessons."
Mentioning the construction of a new railway line, the article stated, "Strategic suspicion has prompted some people to overly interpreted China and India's respective cooperation with another country," it said.
"China is likely to welcome India to expand its influence through more active participation in regional economic affairs to promote positive development of areas around China. Hopefully India could also adopt an open-minded attitude toward China's cooperation with South Asian countries," it added.
--PTI