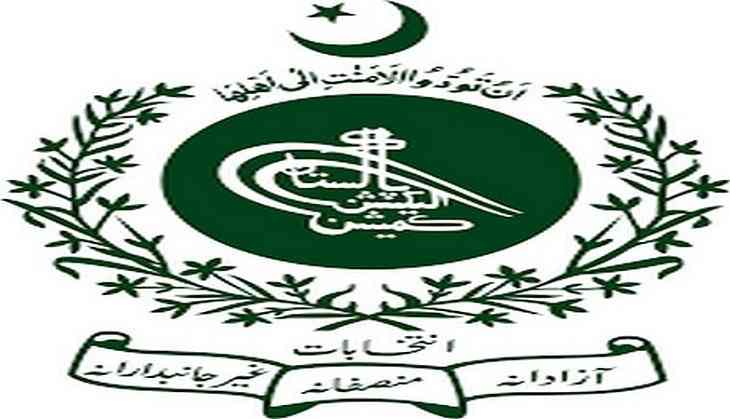 The Election Commission of Pakistan (ECP) on Wednesday stated that the media discussions pertaining to Pakistan Tehreek-i-Insaf (PTI) chief Imran Khan and Pakistan Muslim League-Nawaz (PML-N) president Shehbaz Sharif were a violation of ECP code of conduct.
The ECP also noted that PML-N leader Khawaja Asif's press talk after he cast his vote was a violation of the code of conduct, as reported by Geo News.
The electoral body also issued a warning of impending action over the said violations.
Show-cause notices to various news channels have been issued by the Pakistan Electronic Media Regulatory Authority (PEMRA), and representatives of the channels now have to submit written replies and appear for a hearing on July 31.
Also, Imran Khan's NA-53 vote may now be cancelled as he was captured on video while casting the same, reported Express News.
Earlier on Wednesday, the PEMRA had directed private TV channels to stop airing any content related to the country's general election.
According to the Dawn, this step was taken after PEMRA had received concerns from the ECP regarding violations made by private satellite TV channels.
According to the ECP, TV channels were airing footage of campaigns, which ended on July 23.
"Repeat telecast in the garb of reporting of political gatherings, public addresses of political party's leadership, statements/comments by any political leader or party representative in any talk show or road show should also be stopped," PEMRA directed the media houses, as quoted by The Dawn.
It further instructed to not air any opinion polls or surveys as that might influence the voters and the electoral process.
The voting in Pakistan, which is observing public holiday today, began at 8 a.m (local time) and will continue till 6 p.m.
According to The Dawn, 105.95 million voters are expected to cast their votes in their respective constituencies across the country.
(ANI)