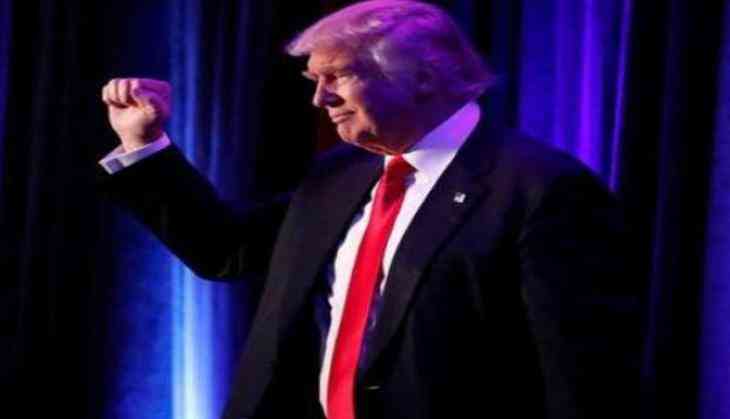 US President Donald Trump
United States President Donald Trump on 22 September told his supporters that they have to speak to Attorney General Jeff Sessions, after crowd chanted "lock her up" in reference to Hillary Clinton.
"You've got to speak to Jeff Sessions about that," Trump said after crowd chanted "lock her up" at a campaign rally in Alabama, reported the Hill.
The chant was frequently heard at Trump rallies throughout the 2016 U.S. presidential campaign.
Trump appeared at a rally ahead of the upcoming Alabama Senate primary to fill Sessions' previous Senate seat.
-ANI