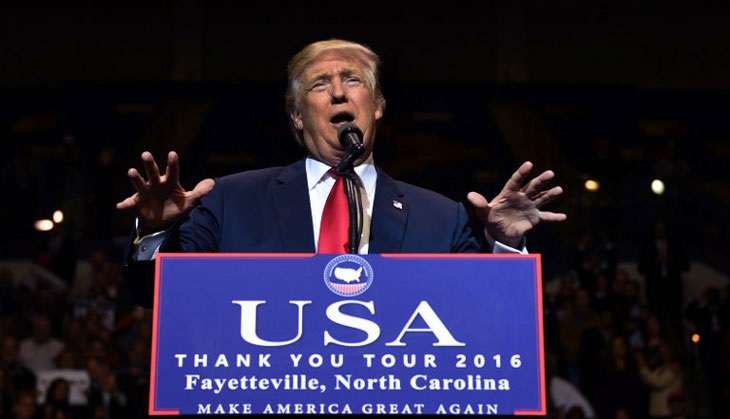 US President-elect Donald Trump, on 6 January claimed Mexico will reimburse the US taxpayer for any money spent on building a border wall between the two countries, after it emerged he would approach Congress to foot the bill, in a U-turn from his key election campaign promise.
Trump's transition team has signaled to congressional Republican leaders that his preference is to fund the USD 14 billion border wall through the appropriations process as soon as April, according to House Republican officials.
The move would be a U-turn from a key campaign promise when Trump repeatedly said he would force Mexico to pay for the construction of the wall along the border, though in October, he suggested for the first time that Mexico would reimburse the US for the cost of the wall.
Trump today defended that proposal, saying the move to use congressional appropriations was because of speed.
"The dishonest media does not report that any money spent on building the Great Wall (for sake of speed), will be paid back by Mexico later!" he tweeted.
The Trump team argues it will have the authority through a Bush-era 2006 law to build the wall, lawmakers say, but it lacks the money to do so, CNN reported.
Transition officials have told House Republican leaders in private meetings they would like to pay for the wall in the funding bill, the report quoted a senior House Republican source as saying.
If Mexico refuses to pay for the wall, the Republicans could add billions of dollars into the spending bill that needs to pass by April 28 to keep the government open, but doing so would force a showdown with Senate Democrats and potentially threaten a government shutdown, the report said, adding that no decisions have been made.
Trump transition spokesman Sean Spicer said putting US money up-front "doesn't mean he's broken his promise."
In an interview Friday on ABC's Good Morning America, Spicer said: "I think he's going to continue to talk to them (Mexican government) about that."
-PTI