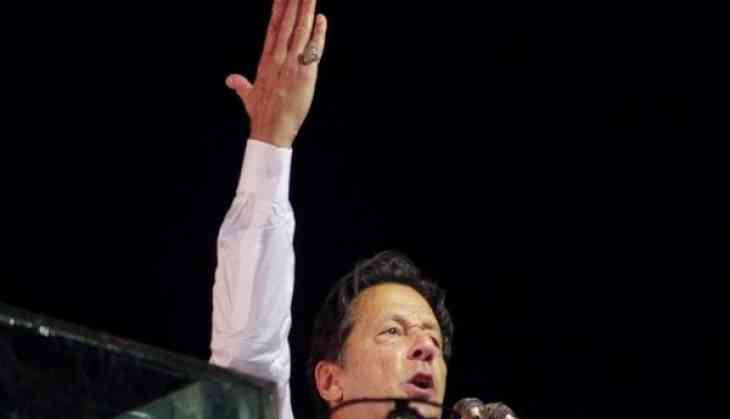 The district and session court in Islamabad has reserved the verdict on the petition filed by Pakistan Tehreek-e-Insaf (PTI) chief and former Prime Minister Imran Khan against the suspension of his non-bailable arrest warrant in the Toshakhana case, Geo News reported.
In today's hearing, Khan's lawyers Ali Bukhari, Qaiser Imam and Gohar Ali Khan appeared before the court. Bukhari contended that his client has always followed court orders.
Meanwhile, the judge remarked that the PTI chief could have approached the Islamabad High Court for the suspension of the warrant. The judge also stated that the PTI chief's lawyer had informed them that their client will not appear in court.
The bail plea was filed after the Islamabad police reached former prime minister Imran Khan's Zaman Park residence to arrest him but returned after assurance from his legal team that he will appear before the court, reported Geo News. The 70-year-old ousted former prime minister has thrice skipped indictment hearings in an Islamabad sessions court in the case.
Khan is accused of allegedly concealing details of the gifts in his assets declarations he retained from the Toshakhana, a repository where presents handed to government officials from foreign officials are kept, the Dawn reported.Officials are legally allowed to retain gifts if they pay a pre-assessed amount, typically a fraction of the value of the gift.
The Toshakhana case refers that Imran had not shared details of the gifts he retained from the Toshaskhana (during his time as the prime minister) and proceeded with their reported sales, A case was filed by lawmakers from the ruling coalition last year.On October 21, the Election Commission of Pakistan (ECP) concluded that the former premier had indeed made "false statements and incorrect declarations" regarding the gifts.
The Toshakhana is a department under the Cabinet Division that stores gifts given to rulers and government officials by heads of other governments and foreign dignitaries.
National News; Make in India triumphs this Holi
Meanwhile, the Lahore High Court also reserved the verdict on the admissibility of the contempt court plea against the Pakistan Muslim League-Nawaz (PML-N) chief organizer Maryam Nawaz, ARY News reported.