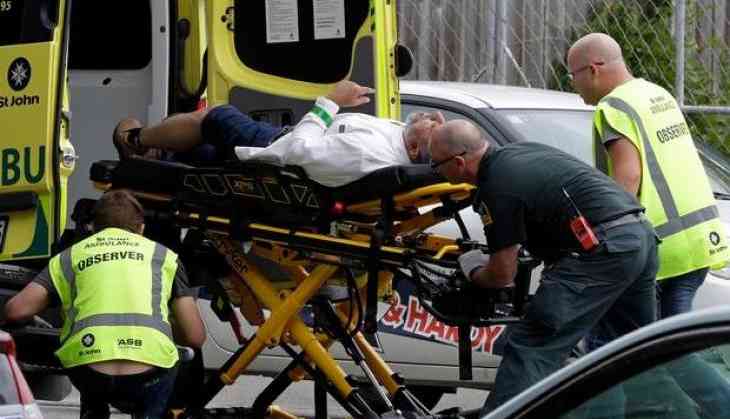 After the mass shooting in twin mosques after Friday prayer's in New Zealand's Christchurch in which 49 people have died, the Indian envoy in New Zealand said that nine people from India or of Indian origin have gone missing.
Two Indians have died in the attacks, a third is battling for his life, Asaduddin Owaisi, the leader of AIMIM (All India Majlis-E-Ittehadul Muslimeen Party) has said. The Shooters opened fire at two mosques during the Friday prayers. One of the shooters, a citizen of Australia, live-streamed his terror act on Facebook.
The gunmen attacked at the Al Noor Mosque in central Christchurch and the Linwood Mosque in the city's outer suburb. In a letter to the New Zealand Prime Minister, Prime Minister Narendra Modi has "strongly condemned the attacks", the foreign ministry said.
According to reports, India's High Commission in New Zealand is ascertaining details about the possibility of missing Indians after the terror attack and is trying to verify their identities and confirm the nationality.
"As per updates received from multiple sources, there are 9 missing persons of Indian nationality/ origin. Official confirmation still awaited. Huge crime against humanity. Our prayers with their families," High Commissioner Sanjiv Kohli tweeted.
We are shocked to hear about the shooting in #Christchurch Any Indians needing assistance should contact us at 021803899 or 021850033. @indianweekender @indiannewslink @MEAIndia @IndianDiplomacy @WIAWellington @kohli_sanjiv @BhavDhillonnz

— India in New Zealand (@IndiainNZ) March 15, 2019
All India Majlis-e-Ittehadul-Muslimeen (AIMIM) president Asaduddin Owaisi has sought help from foreign minister Sushma Swaraj for the brother of one of the victims from Hyderabad.
In another tweet, Owaisi said, "His brother is serious & his family has little support. I'm only requesting the immediate support of your good offices in expediting his visa process. He'll make all arrangements to travel to NZ by himself."
Also read: New Zealand Shooting: 40 killed, 20 injured; shooter an Australian citizen