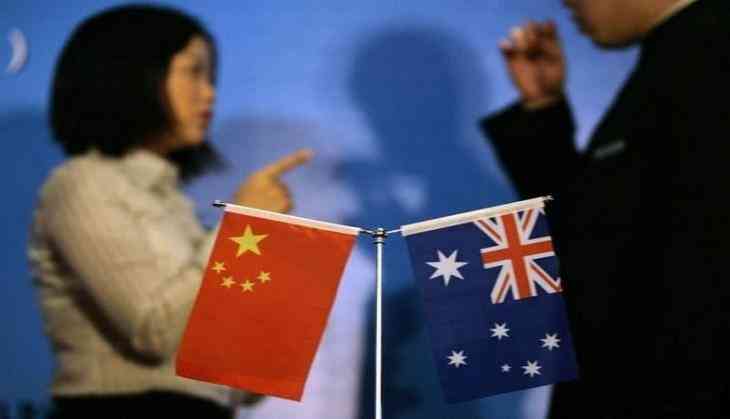 China's state run Global Times has criticised an Autralian media report that has asserted that Beijing has been exercising covert influence on Australian soil.
A recent Fairfax Media/ABC joint investigation in the Four Corners program, titled "Power and Influence: the hard edge of China's soft power" explored four key issues.
First, close links between political and business brokers and lobbyists in Australia and Chinese companies supposedly associated with the Communist Party of China (CPC); second, the millions of dollars in political donations to two major Australian parties (the Liberal and Labor parties) from two key Chinese businessmen; third, the surveillance and intimidation of Australia-based Chinese dissidents; and finally, party spies monitoring Chinese students at leading Australian universities.
The Global Times said in an article, "If "soft power" is conceptualized as the power of attraction, in stark contrast to coercion and payment as a definitional fiat of "hard power," the title of this program is confusing, and even misleading given that it makes us believe that China's soft power is, by and large, an iron fist in a velvet glove. "
It adds that in effect, the vulgarization of such key academic terminology as "soft power" by the media, without clarifying the boundary between soft and hard power, may easily mislead the target audience and have consequences for shaping public opinions, creating serious political ramifications.
"In general, many tenuous connections between various issues are taken for granted in this program on the presupposition that they are inextricably connected and controlled by a unitary, Big Brother-like CPC pulling the strings behind the scenes. This does not convincingly explain how and to what extent these different issues are linked in reality," it said.
The article adds that the program seems to jump to the conclusion that both Chinese businessmen have calculated their insidious political purposes, for which they seek to buy influence and access to the Australian political system, despite the fact that the Australian Security Intelligence Organization (ASIO) investigation has not yet concluded. A reasonable explanation for all this is that the Australian mainstream media as a whole attempt to set the Chinese agenda, which subsequently shapes public opinion, with a view to push political elites to take actions against this perceived threat.
This agenda becomes increasingly pronounced, it will complicate the relationship between Australia and China, and may even have significant political implications for ethnic Chinese living in Australia, it warns.
The Chinese community in Australia has the potential to be negatively categorized and increasingly marginalized, becoming a victim of "the spiral of silence" as their fear of isolation leads to keeping silent instead of voicing their opinions on issues that concern them.
The article concludes that for those who strongly believe that the Big Brother of the CPC is watching them, it is important to bear this question in mind: to what extent does Australia really matter in China's domestic and foreign policy architecture?
-ANI