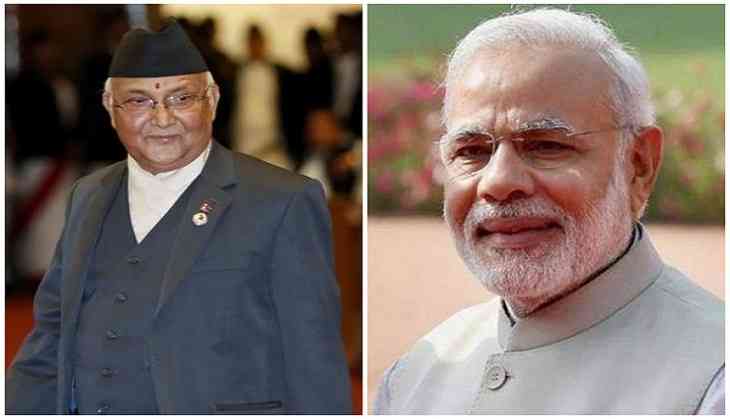 Ahead of the regional summit of Bay of Bengal Initiative for Multi-Sectoral Technical and Economic Cooperation (BIMSTEC), Nepal has prepared Memorandums of Understanding (MoUs) over the construction of railway and bulk cargo with India, Nepal's Foreign Minister Pradeep Gyawali said on Friday.
The Foreign Minister also said that a bilateral meeting has been scheduled for Prime Ministers of both the countries on August 31, in the two-day summit.
"During the meeting (between the Indian PM and Nepali Counterpart) MoUs on railway co-operation and bulk cargo, are prepared to be signed," Foreign Minister Gyawali said.
Prior to the summit, Nepal's President Bidhya Devi Bhandari will host a luncheon in honour of the guests arriving in Kathmandu for the summit, which will be followed by the opening session in Hotel Soaltee Crowne Plaza in the capital city.
On August 31, Prime Minister Modi, who will be on a two- day visit to the Himalayan nation for the summit, will visit the Pashupatinath temple.
"On August 31, a meeting between Indian Prime Minister Narendra Modi and Nepali Prime Minister KP Oli is planned and the hospice built inside Pashupatinath temple in Indian Government aid will be inaugurated and handed over to Nepal," Gyawali said.
BIMSTEC, the regional group of seven countries which lies near the Bay of Bengal, includes Bangladesh, Bhutan, India, Myanmar, Nepal, Sri Lanka and Thailand.
On the occasion of the BIMSTEC Summit, the state heads of Sri Lanka and Myanmar would also be making a bilateral visit. The state head of Myanmar is scheduled to arrive in Kathmandu on August 26, while the Sri Lankan President will be arriving on August 27.
The Prime Ministers from Bangladesh, Thailand, and India will be arriving in the capital city of Kathmandu on August 30.
Nepal, the current chair and the host nation of the 4th series of the Summit, will concentrate on the issues of energy, trade, the Buddhist circuit, tourism promotion and reduction of the impact of climate change, Gyawali informed.
(ANI)