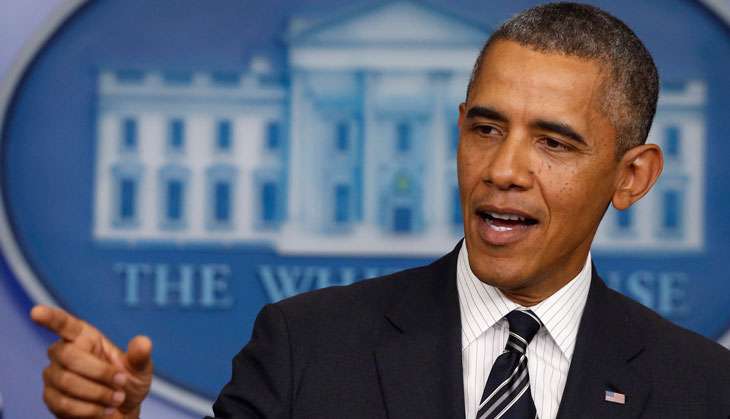 The outgoing President of the United States, Barack Obama, has hit back with a strongly worded statement regarding email hacks that influenced the election in Donald Trump's favour.
In an interview to National Public Radio, POTUS said they were awaiting the final CIA and FBI reports on whether or not the repetitive email hacks from the Democratic National Committee was planned to influence the elections in favour of the Republicans.
He said: "I think there is no doubt that when any foreign government tries to impact the integrity of our elections... We need to take action... And we will - at a time and place of our own choosing. Some of it may be explicit and publicised; some of it may not be.
Also read: Intelligence assessment suggests Vladimir Putin part of US-election hack
Also read: Hillary Clinton cleared by FBI once again following review of new emails
There's no doubt that it (the hacking and the leaks) contributed to an atmosphere in which the only focus for weeks at a time, months at a time were Hillary's emails, the Clinton Foundation, political gossip surrounding the DNC."
Obama also raised questions about the Republican party's unwavering support for the President-elect despite Trump's vocal support of Russia and its president, Vladimir Putin.
Obama was amazed that the Republicans rallied behind a candidate who supported a former head of the KGB, "who is responsible for crushing democracy in Russia, muzzling the press, throwing political dissidents in jail, countering American efforts to expand freedom at every turn, and is currently making decisions that's leading to a slaughter in Syria".
The Republicans, said Obama, have gone from taking pride in itself "during the Reagan era and for decades that followed as being the bulwark against Russian influence, now suddenly is embracing him".
The President-elect has of course summarily and eloquently dismissed the Democrats' and CIA's claims of Russian involvement in organising the hacks on his favourite platform, Twitter: "If Russia, or some other entity, was hacking, why did the White House wait so long to act? Why did they only complain after Hillary lost?"