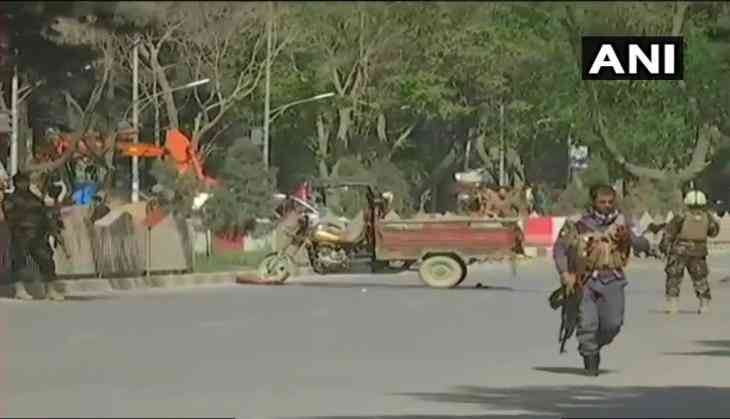 The Afghan Federation of Journalists and Afghan's other media outlets have issued a joint statement on Monday condemning the twin suicide blasts at Shash Darak area leaving six people dead and multiple injured.
The statement claimed the terrorists attack to be a war crime, as reported by the TOLO News.
"This terrorist attack is a war crime and an organized attack on the Afghan media," the statement read.
The statement further said that "Despite today's attack and other threats against journalists, the Afghan media is committed to providing information."
As per the statement, the journalists said that the attack indicates lack of security by the Afghan government.
The Afghan media has called on the international agencies including the International Court of Justice and the United Nations Security Council to initiate a probe in the incident.
It further asked the Afghanistan government to help victims' families.
April 30 will be remembered in the honour of the 'fallen colleagues', read the statement.
25 people, including four journalists, were killed and many others injured in twin suicide explosions.
The deceased include Mahram Durani, Sabawoon Kakar and Abdullah Hananzai from Azadi Radio, TOLO's cameraperson Yar Mohammad Tokhi, 1TV journalists Ghazi Rasooli and Nowroz Ali Rajabi, AFP photographer Shah Marai, and Saleem Talash and Ali Saleemi from Mashal TV.
These journalists were said to have arrived at the location after the first explosion took place and were covering the incident.
(ANI)