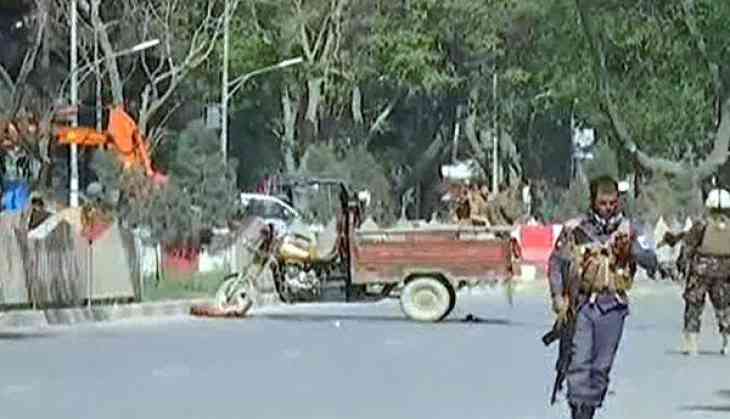 At least six people died and many others were injured in the twin suicide explosions that rocked Shash Darak area here on Monday.
The first explosion was followed by another in which a journalist died and two police officers were injured, local authorities were reported as saying.
According to local media, Kabul police spokesman Hashmat Stanikzai confirmed the explosions, saying that the first bomber was on a motorbike and the second one was on foot.
He further revealed that the second attacker was among reporters who had gathered at the scene to cover the attack.
No individual or terrorist group have claimed responsibility for the incident so far.
Last week, 52 people were killed and more than 100 others were injured when a suicide bomber blew himself up that hit a crowd waiting at a voter and ID registration centre in Kabul.
The Islamic State (IS) terrorist group claimed responsibility for the attack.
A series of deadly terrorist attacks have ravaged Afghanistan in the past few months, killing over 200 people, especially in the capital, Kabul.
(ANI)