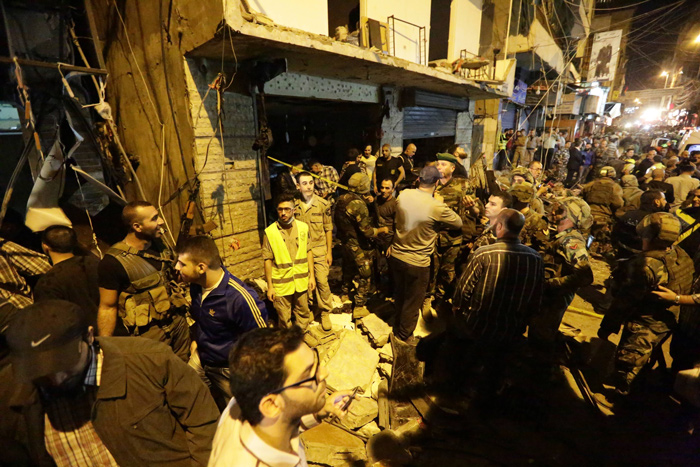 At least 43 people were killed and 239 injured when two suicide bombs struck Southern Beirut, an area that has a dominant population of Shiite Hezbollah group members. The incident took place on 13 November evening at Burj-al-Barajneh.
The responsibility for this attack has been claimed by terror outfit Islamic State (IS) which has spread its wings in neighboring Syria and Iraq.
According to an Associate Press report, the first explosion took place outside a Shiite mosque and the other at a nearby bakery. Another suicide bomber was found dead, who allegedly lost his life in the explosion before he could detonate his own explosive belt.
The rescuers and ambulances faced difficulty in shifting the dead and injured to the hospital as the Hezbollah militants and Lebanese troops tried to stop everyone from going closer to the blast site.
The attack was condemned by Prime Minister Tammam Salam. The IS claim could not be verified independently as it posted about the attack on its social media groups and took responsibility.
"Let the Shiite apostates know that we will not rest until we take revenge in the name of the Prophet (Muhammad)," the IS claim said according to AP report. The report also suggests that there was no mention of a third suicide bomber in the claims.
Earlier, on 23 August 2013, 47 people lost their lives in a terrorist attack in Lebanon when two two car bombs exploded outside Shiite mosques at Tripoli.