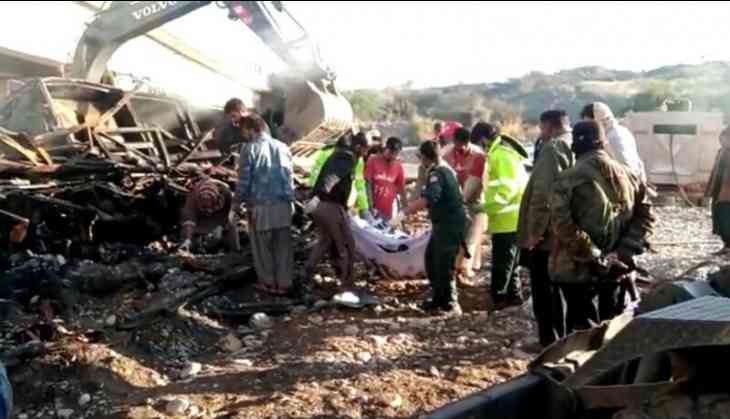 At least 41 people lost their lives after a passenger coach fell into a ravine and caught fire in Lasbela district of Balochistan on January 29 morning, Dawn reported. The vehicle was en route to Karachi from Quetta when the accident occurred.
Lasbela Assistant Commissioner Hamza Anjum told Dawn that there were 48 passengers on board.
"Due to speeding, the coach crashed into the pillar of a bridge while taking a U-turn near Lasbela. The vehicle subsequently careened into a ravine and then caught fire," he said.
Anjum also stated that the three people, including a woman and a child have been rescued but fears the number of casualties could increase.
Administrative officials are on-site and conducting a rescue operation.
Further details are awaited.