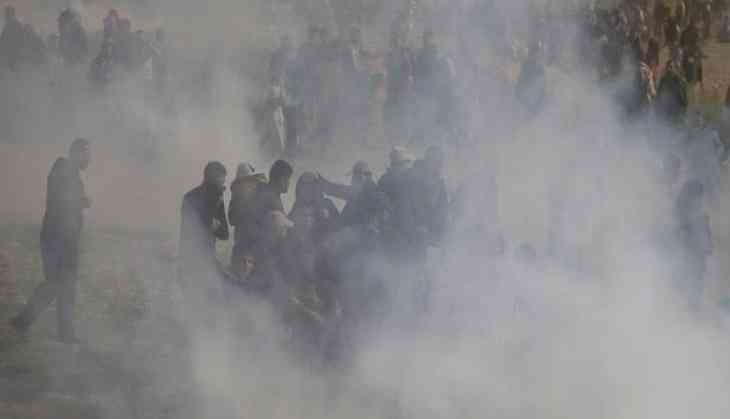 At least 15 Palestinians have been killed and more than 1,400 others have been wounded in confrontations with the Israeli forces as scores of them marched towards the fence that separates Gaza from Israel at the start of a six-week protest.
About 1,416 people were wounded and the dead included one minor aged 16, CNN reported, citing the Palestinian Ministry of Health, as saying.
The Israeli military has apparently resorted to the usage of rubber bullets, tear gas and live rounds.
According to the ministry, the majority were injured in live fire, rubber-coated steel bullets and tear gas inhalation.
According to the report, at least two dozen people were being taken away by ambulances in the span of half an hour.
A slew of Palestinian protesters marched in Gaza along the fence in what is being labeled as the Great March of Return.
Thousands of Palestinians were "rioting throughout the Gaza Strip, rolling burning tires and hurling stones at the security fence and at IDF troops, who are responding with riot dispersal means and firing towards main instigators," The Israel Defense Forces (IDF) said in a statement.
--ANI
Also Read: Trump designates April as sexual assault awareness, prevention month