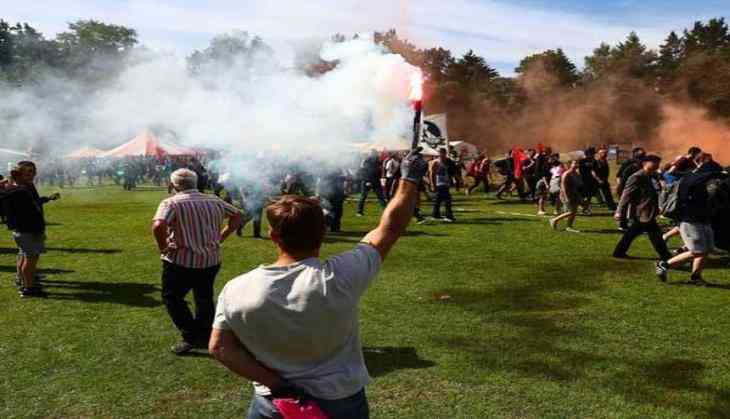 As many as 12 sports cars were set ablaze at a Porsche Center in Eidelstedt, Hamburg, on Thursday morning in a suspected G-20-related arson attack.
The fire broke out at around 3:55 a m local time at Holsteiner Chaussee and 38 firefighters were rushed to the spot. Ten cars were completely destroyed, while others were damaged by the fire.
About 38 firefighters worked to extinguish the blaze, which they were able to bring under control before it spread to more of the sports cars, Russia Roday quoted a spokesperson, as saying.
Police said they are concerned the incident could have been incendiary arson but have initiated investigation into whether the fire incident was related to the G-20 summit.
Massive demonstrations with more than 100,000 protesters are expected in Hamburg during the meeting of 20 nations on Friday and Saturday,
U.S. President Donald Trump will discuss the prevailing situation of Syria in his first meeting with Russian President Vladimir Putin on the sidelines of the G-20 Summit in Hamburg.
U.S. Department of State Rex Tillerson informed the media persons before departing for the G20 summit that Russia has been given the major role to solve Syrian crisis and decide the fate of Syrian President Bashar al -Assad.
-ANI