After Nayantara Sahgal, Ashok Vajpeyi returns Sahitya Academy award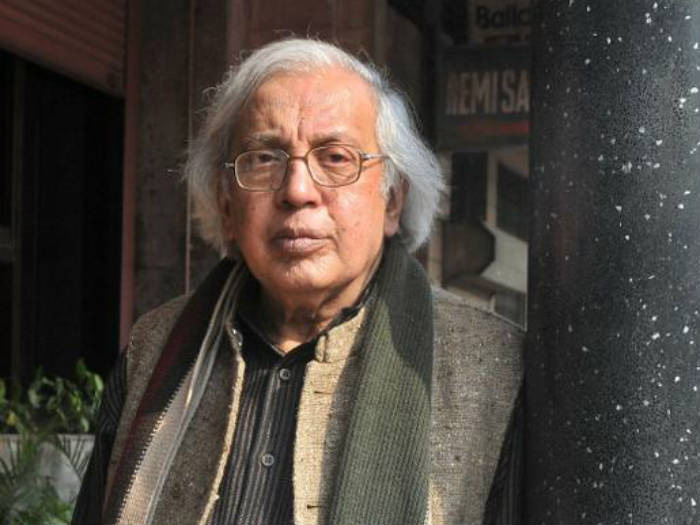 Sahitya Academy award winning poet Ashok Vajpeyi has returned his award as a mark to protest the rising intolerance in the country and Prime Minister Narendra Modi's silence on the issue.
The former chairman of Lalit Kala Academy, who was given the prestigious Sahitya Academy award in 1994 said that 'it is high time that writers take a stand' against the growing intolerance in the country.
Vajpeyi said that the giving back of the Sahitya Academy award by Nayantara Sahgal shows a strong stand on her part and it needs to be supported by the writing community.
President Mukherjee speaks up about Dadri; PM still silent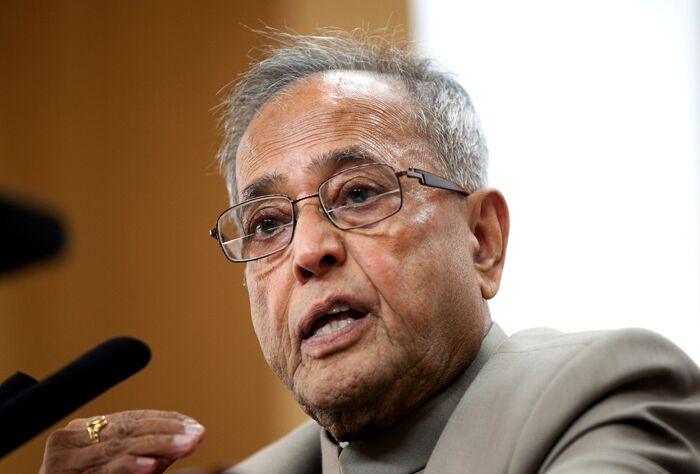 President Pranab Mukherjee on Wednesday said the core values of diversity, tolerance and plurality of Indian civilisation must be kept in mind and cannot be allowed to be wasted, in remarks that come against the backdrop of the Dadri lynching over rumours of beef eating.
"I firmly believe that we cannot allow the core values of our civilization to be wasted and the core values is what over the years the civilization celebrated diversity, promoted and advocated tolerance, endurance and plurality."
The President's remarks come in the wake of lynching of a 50-year-old man in Dadri, Uttar Pradesh by an enraged mob.
Shiv Sena wins, Ghulam Ali's Mumbai concert cancelled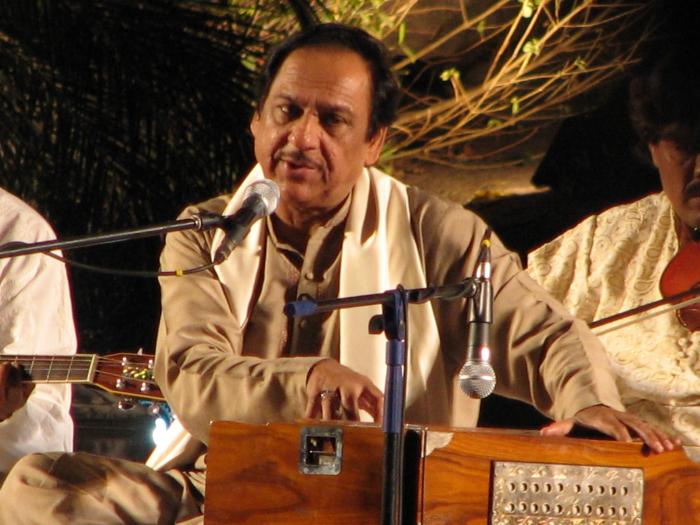 The verdict is out. Pakistani ghazal singer Ghulam Ali's concert will not take place in Mumbai. This comes after Shiv Sena, which co-governs Maharashtra alongside BJP raised objections to the renowned artist performing in the city.
Shiv Sena Chief Uddhav Thackeray met the organisers of the concert which was meant to be a tribute to the late singer Jagjit Singh. Soon after, it was called off.
"We can't have cultural ties with Pakistan when they kill our soldiers," the Shiv Sena had said earlier in the day.
BJP has distanced itself from this move by the Sena, with CM Fadnavis offering protection to the event.
Prime Minister Narendra Modi addresses rallies in Begusarai and Munger; says Bihar polls battle between 'vikas raj' and 'jungle raj'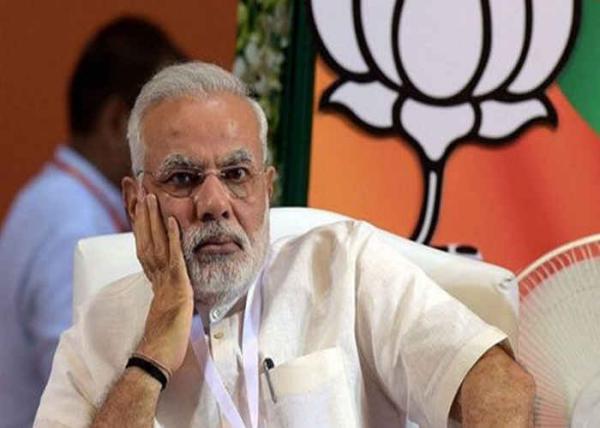 Launching a frontal attack on the grand alliance in Bihar, Prime Minister Narendra Modi on Thursday said the five-phased assembly polls in the state are based on the idea of development and progress for the youth.
Addressing a rally in Munger, he said: "In this election, there is 'jungle raj' on one side and 'vikas raj' on the other," He added, "No one wants 'jungle raj' again. There have been around 4,000 incidents of kidnapping in Bihar under the 'jungle raj'."
Modi has already addressed two rallies in Begusarai and Munger. Two other rallies scheduled for the day are in Samastipur and Nawada districts.The elections in Bihar for the 243 Assembly seats will be held between 12 October and 5 November. The results will be out on 8 November.
BJP legislators thrash MLA Rashid for allegedly hosting beef party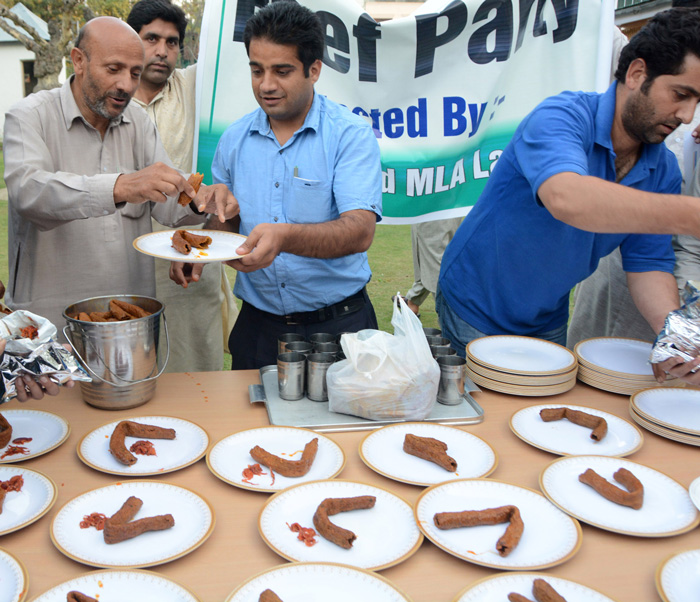 Independent MLA Sheikh Abdul Rashid was today thrashed by some BJP legislators in the Jammu and Kashmir Assembly for allegedly throwing a beef party, triggering an uproar from the opposition which staged a walkout.
The manhandling of the MLA, who had allegedly thrown a beef party at the MLA hostel on 7 October, came on a day the Assembly is scheduled to take up a bill on the ban on the meat. As BJP MLAs assaulted him, several NC and Congress MLAs rushed to save him.
The assault on the floor of the House triggered an angry reaction from the opposition with National Conference leader Omar Abdullah saying it was impossible to digest the incident. "What happened today is impossible to digest." It seems that they wanted to murder him. If he had done anything that was objectionable that should have been put on record, the former Chief Minister said.
-PTI
Mobile internet blocked in Jammu over beef rumours
Mobile internet services have been suspended in Jammu to avoid the spread of any rumour following the beef controversy over social media.
Earlier on 8 October, an independent legislator Engineer Rashid was beaten up by some lawmakers in the Jammu and Kashmir assembly for organising a beef party.
Internet services were blocked in the state for three days during the Eid festival after court ordered the police to enforce a strict beef ban.
PM Modi breaks silence over #DadriLynching
Prime Minister Narendra Modi, on 8 October, broke his silence over the Dadri lynching incident where 50-year-old Mohammad Akhlaq was brutally beaten to death by an enraged mob over rumours of him having eaten beef.
Modi, during a rally in Munger district in Bihar, alleged that some people were trying to give the incident a political color and get an advantage of it. "We will not let politics happen over it and not let Bihar be destroyed," he said.
Haryana Sports minister Anil Vij wants to declare cow as National Animal
A senior Haryana MP of the BJP has decided to take his love for cows to a whole new level. Haryana Health and Sports Minister Anil Vij on Wednesday tweeted, "Declare Cow as National Animal of India instead of Royal Bengal tiger." The BJP, which is in power in Haryana has already declared beef illegal throughout the state.
Meanwhile, the government has decided to set up testing facilities at all ports to detect beef and check its illegal export. The announcement was made by Minister of State for Agriculture Sanjeev Kumar Balyan after a review meeting on illegal export of cow meat with top officials.
Saudi Prince increases stake in Twitter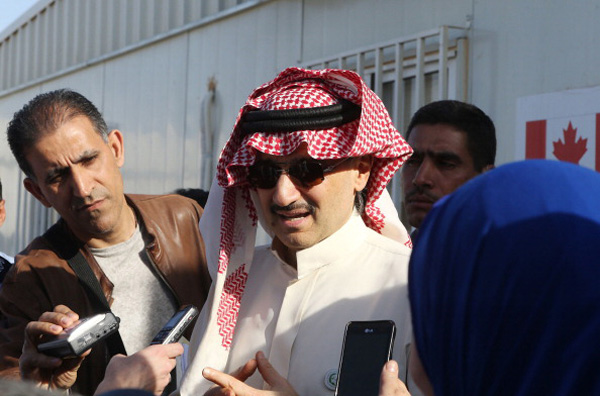 Saudi Prince Alwaleed bin Talal has just increased his stake in social media giant twitter to 5.17%. With this, Alwaleed becomes the second largest share owner in the company after co-founder and former CEO Evan Williams. Talal's shares consist of 30 million held by him and 5 million shares held by his Kingdom holding company.
In total they are worth an estimated $1 billion. Alwaleed's increased investment comes as a surprise given that he had spoken out publicly against current CEO Jack Dorsey assuming the position after ex-CEO Dick Costolo's resignation. The Saudi Arabian royal is ranked the 34th richest person on the planet.
Woman without medical degree or PhD wins Nobel for medicine
Tu Youyou, an 84-year-old woman from China, has been awarded the Nobel Prize for Medicine. In winning the award she has also become the first Chinese woman to win a Nobel Prize. What's even more amazing is that Youyou has no medical degree or PhD. Still, her work in helping to create an anti-malaria medicine has won her the coveted prize. Youyou, who has a degree in pharmacology, has been working on a cure for malaria since she was recruited to a secret government unit to fight the disease by then Chairman Mao Zedong. Amazingly, she and her researchers found the cure in ancient Chinese texts.
FIFA boss Blatter suspended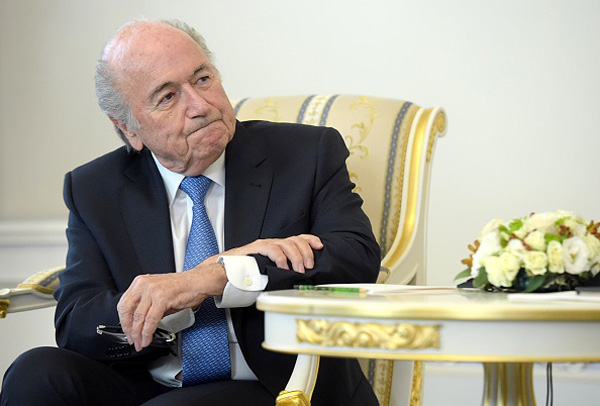 Under-fire FIFA supremo Sepp Blatter has reportedly been suspended from his position with immediate effect. This is according to a statement by a member of Blatter's staff, Klauss Stohlker. Blatter has allegedly been suspended for a provisional period of 90 days by FIFA's ethics committee on the recommendations of investigators probing corruption in football's governing body. However, Blatter will continue to attend to official FIFA matters until the suspension order comes into effect. Stohlker has also stated that the suspension could yet be overturned. UEFA head Michel Platini is also being investigated on corruption charges. He too could face a suspension which could drastically affect his chances of succeeding Blatter.
Brazil: Dengue deaths almost reach 700
Looks like dengue isn't giving just India sleepless nights. According to a TOI report, since the beginning of 2015, at least a record 653 people have succumbed to the mosquito-borne fever in Brazil.
While in Brazil the most number of deaths have been recorded in Sau Paulo state, the disease has been spreading rapidly across South and Central America.
The health officials in Brazil are of the view that the actual number of deaths due dengue could be higher since the figures have been recorded since January of 2015 till the end of August.
The incidene of dengue deaths in 2015 re the highest since 1990, the year when officials started keeping records to track of people infected by the disease.
WWF researchers discover 211 new species in the Himalayas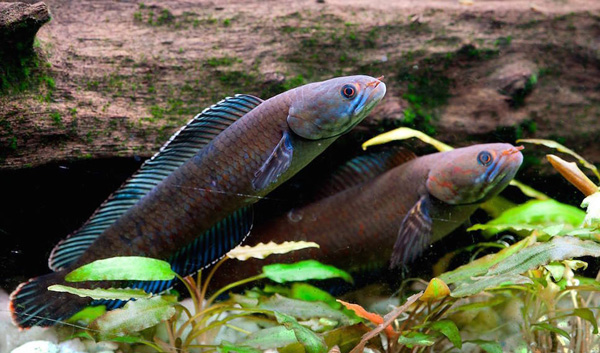 A group of researchers from WWF, over a period of five years, discovered 211 species - 133 plant species, 26 fish species, 10 new amphibians, one mammal, one bird and one reptile - through their research in the Eastern Himalayas and the North-East region.
Among the newly discovered species, one of the most interesting is the snub-nosed monkeys which have to endure water in their nostrils every time they sneeze in the rain thanks to their upturned noses.
Other interesting species discovered include the bejeweled lance-headed pit viper, vibrant blue dwarf walking snakehead fish and a blu-eyed frog.