BSF IG: no ISIS threat along northeast India borders
Though according to experts, the next big ISIS (Islamic State) target in the region would be India but according to a top BSF official, there is no threat from the Islamic State terror group along India's borders in the north-eastern states.
"This problem has never been highlighted here. We are safe and secure and any impact ISIS is there in the region," said Border Security Force (BSF) Tripura frontier Inspector General M.F. Farooqui to reporters during a press conference in the BSF Tripura Frontier headquarters on the raising day of the BSF.
-ANI
NDRF to deploy additional teams in rain-hit Tamil Nadu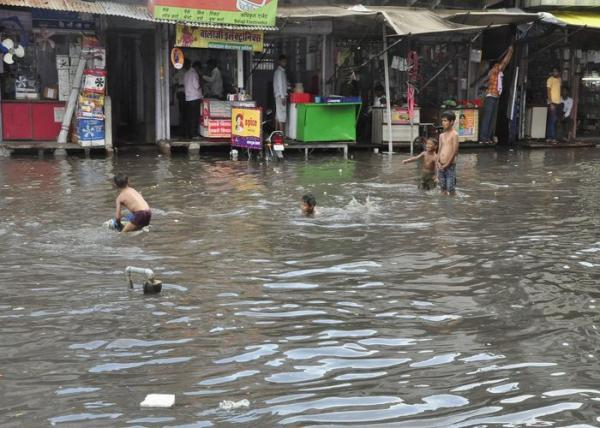 The National Disaster Response Force (NDRF) on Tuesday said that five more teams comprising 300 men will be rushed to conduct relief and rescue operations in rain-hit Tamil Nadu.
"Ten teams of NDRF have already been deployed in Tamil Nadu and five teams comprising of 300 men are about to reach Tamil Nadu. We are also planning to send three teams to Pondicherry," NDRF DG OP Singh told ANI.
-ANI
J&K: Hizbul Mujahideen terrorist apprehended in Shopian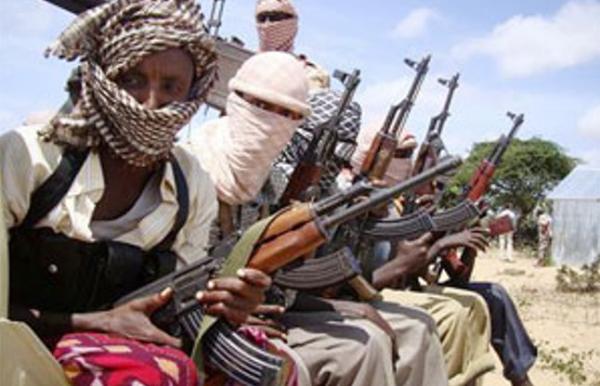 A Hizbul Mujahideen terrorist was apprehended on Tuesday in a joint operation by the Indian Army and the Jammu and Kashmir Police in Shopian district here.
The joint operation was launched today based on the information about the presence of a terrorist in Harmain village of Shopian following which Nawaz Ahmad Najar was nabbed.
Two hand grenades, a Chinese grenade and some AK-47 ammunition has been recovered from him.
Tamil Nadu govt can't release Rajiv killers, rules Supreme Court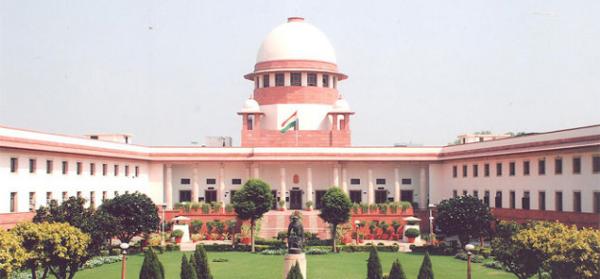 The Supreme Court today ruled that the Tamil Nadu government doesn't have the power to release the convicts in the Rajiv Gandhi assassination case. The apex court said that the state will have to take permission from the Centre as the case was probed by a central investigation agency, CBI.
In February, 2014, the Jayalalithaa government had decided to release the three convicts, Perarivalan, Murugan and Santhan in the case after the Supreme Court commuted their death sentence to life term. The cabinet also decided to release Nalini, Robert Pyas, Jayakumar and Ravichandran who are undergoing life sentence in the case.
Chennai floods not directly linked to climate change, says Environment Minister Prakash Javadekar
Amidst all the hue and cry over the effects of climate change, Union Environment Minister Prakash Javadekar on Wednesday refused to link the rain-ravaged situation in Tamil Nadu directly to climate change, saying it was natural calamity.
"What has happened in Chennai over last ten days is absolutely a very serious situation, this can't be directly attributed to climate change; it is a natural calamity, but this calamity needs to be tackled effectively," Javadekar told reporters.
Next three days critical for Chennai: MeT department
LS Rathore, the DG of MeT department, has said that the situation in Chennai is expected to remain the same for next three days. He said the rains will continue for the next week and announced that the situation was critical for next 48 hours.
Many parts of Chennai and the suburbs have been flooded from the incessant rains that have hit the city in the past 24 hours, amidst the worst ever flood situation in Tamil Nadu.
The water has entered inside houses in the low-lying areas of Anna nagar and there is water-logging in almost every part of the city.
You could win $5000 for having aesthetically pleasing gonads.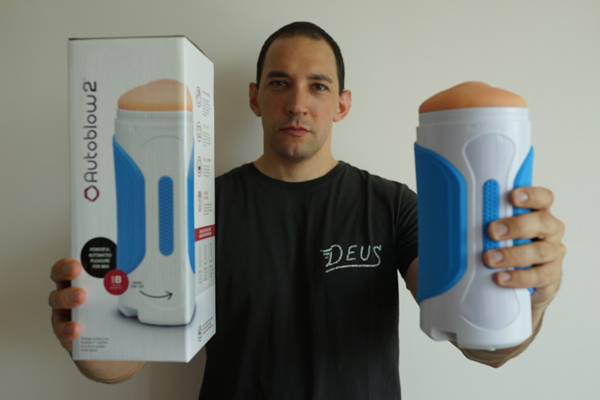 Brian Sloan, sex-toy industrialist and host of the competition for the World's Best Vagina Competition has now initiated a competition for the world's best looking testicles.
"People always ask me, 'How about men? Are you going to have a penis contest next?' And I've told them, 'F*** no. I'm having a balls contest," he says, in a promo on Vimeo.
In an interview with Huffington post, he added, ""I think larger looks better than smaller and a fuller bag looks nicer than an empty bag, meaning not only should the scrotum be large, but its volume should be mostly filled by the testicles.
People are dishing out thousands of dollars to role-play wizard
443 backers have pledged $283,627 for a Kickstarter https://www.kickstarter.com/projects/nwmagischola/new-world-magischola-a-college-of-wizardry-larp that promises to allow them to live like wizards for 3 nights and 4 days.
The pledging is open for another 35 days, which means you can pledge too.
Here's what you''ll get for the money:
1) play a character and take part in a magical universe, where you will be a student living in one of five houses and attending magical classes according to your path of study.
2) attend magical courses based on your path of study; four or five courses per day, depending on your schedule. This will be a customized magical curriculum developed by faculty and will immerse you in the feel of becoming a wizard.
Burj Khalifa isn't the world's tallest building anymore
The world's tallest building, Jeddah Tower, will shoot 3,280 feet into the sky, beating Dubai's Burj Khalifa which stands at 2,722 feet. It's being developed by Saudia Arabia's Jeddah Economic Company which is the tower's owner as well. A Saudi government release has been circulated which says the Jeddah Economic Company signed a $2.2 billion deal with Saudi Arabia's Alinma Investment (8.4 billion Saudi riyals) for the project. The ambitious plan for the project includes 59 elevators (54 single-deck and five double-deck elevators) and 12 escalators. It is supposed to have space for a hotel, office space, apartments, luxury condos and even an observatory.
Ten killed and seven hospitalised after gas leak at Shandong Fukai Stainless Steel Company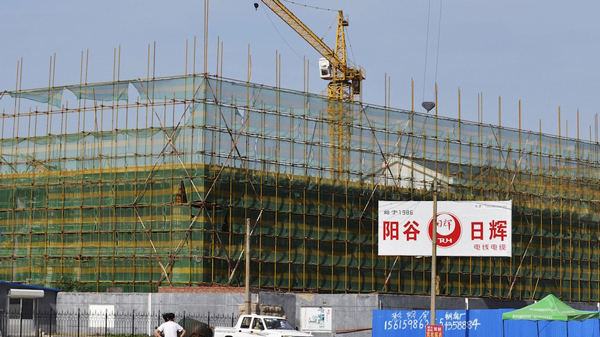 Ten people lost their lives and seven others were hospitalised after a gas leak at Shandong Fukai Stainless Steel Company, a steel parts factory in eastern China. The leak according to reports coming in, happened around 6pm on Saturday. Five people died right away and five more on Sunday. The industrial accident comes at a time when China is under criticism for lax protectionary measures for workers. A chemical blast in Tianjin had killed at least 140 people recently.
Turkey-EU deal is bad news for refugees
A deal signed last Sunday between EU and Turkey has resulted in scores of refugees being rounded up and forcibly sent back to their home countries. Almost immediately after the deal was signed, news reports came in of Turkey rounding up about 1,300 asylum seekers from Iran, Iraq, Afghanistan and Syria. The deal includes $3.2 billion in aid over two years, softening of visa requirements for Turks traveling to the EU and fresh attempts at Turkey's long-frozen EU membership. What does the EU get in return? Turkey's help in ensuring stricter border security.