Hardik Patel arrested by Rajkot Police for insulting national flag
Patidar reservation agitation leader, Hardik Patel was arrested on 19 October by Rajkot Police after an FIR was filed against him at Paddhari police station for allegedly insulting the national flag.
According to Rajkot (rural) superintendent of police (SP) Gagandeep Gambhir, police have collected concrete evidence before filing an FIR against Hardik, who is already under preventive detention of local police since Sunday.
Bihari or 'bahari': Nitish asks voters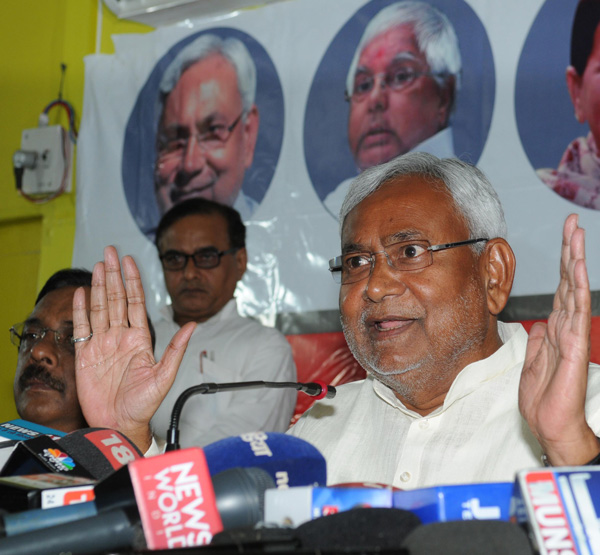 Mounting pressure on Prime Minister Narendra Modi to withdraw his DNA barb, Chief Minister Nitish Kumar on 18 October asked the people whether they would like a Bihari or a 'bahari' to rule the state and scale it to new heights of development.
"I have come to ask you that who will run Bihar? Bihari or 'bahari' (outsider)? When a Bihari is available, why do you need to look anywhere else?" he said while speaking at an election rally here.
-ANI
India assures Nepal of help in resolving supply issue
External Affairs Minister Sushma Swaraj on 18 October assured Nepal's Deputy Prime Minister Kamal Thapa that India is ready to help resolve supply issue in case there are any bureaucratic hurdles within the border constraints.
Holding a talks, both leaders discussed a range of issues of mutual interest. Thapa, who is also Foreign Minister of the Himalayan nation, arrived in India last evening on a three-day visit.
-ANI
Shiv Sena workers storm BCCI-PCB meet in Mumbai; talks rescheduled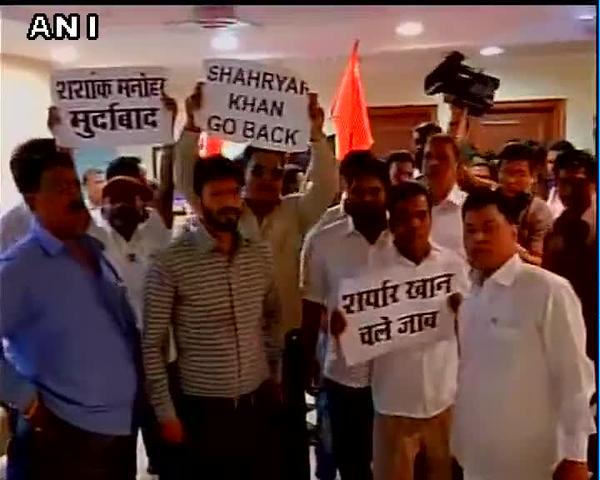 In a latest protest, members of the Shiv Sena today stormed into the BCCI office in Mumbai to express their anger against Pakistan Cricket Board chief Shahryar Khan, who is in India to meet with BCCI President Shashank Manohar and discuss the India-Pakistan bilateral series scheduled for December.
Following the protest, BCCI has rescheduled the meeting with PCB chief Shahryar Khan. It may be shifted to another city altogether.
Rajeev Shukla, Chairman of the Indian Premier League, said, "BCCI a responsible body, will not do anything against national interest. Cricketing decisions should be left to BCCI"
Tenth accused in Dadri lynching case arrested by the police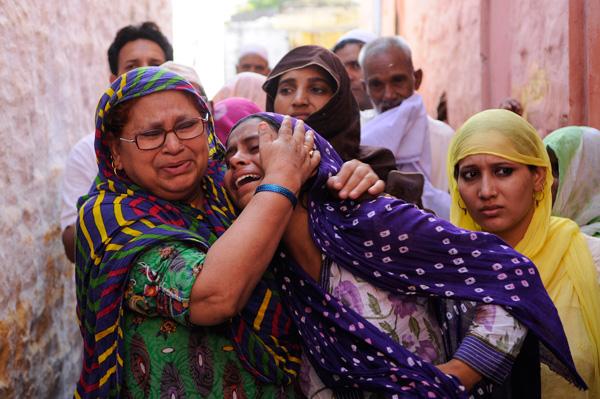 The Uttar Pradesh Police today said that they have arrested the tenth and last accused in connection with the Dadri lynching incident.
Mohammad Akhlaq was lynched by a mob in Dadri's Bishara village on September 28 over rumours that his family had eaten and stored beef.
According to a Hindustan Times report, Dadri circle officer Anurag Singh confirmed the arrest of the last accused. He said the tenth accused in the lynching incident had been identified as Hari Om.
Valley tense after funeral of man torched over beef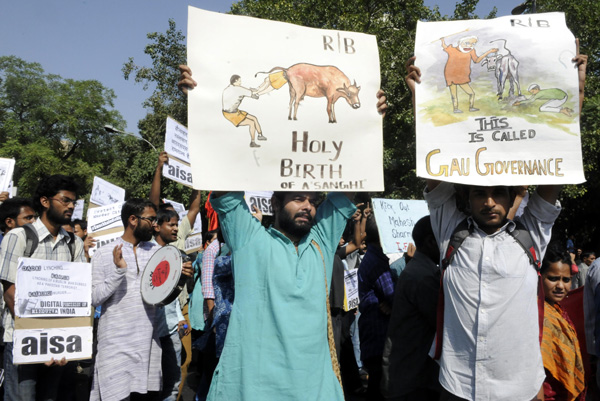 After the death of truck driver, Zahid Ahmad Bhat over rumors of cow slaughter, Kashmir has been put under high security. The separatist leaders have given a call for a shut down on Monday to protest against Zahid's killing. The protesters clashed with the police on Sunday, which had to resort to tear gas and lathi charge to control the situation. Zahid was set ablaze over rumors of cows being slaughtered in Udhampur district after three cow carcasses were found in the region.
Three men throw ink on J&K MLA Engineer Rashid in Delhi
Jammu and Kashmir independent MLA Engineer Rashid was attacked by ink at Press Club in Delhi. According to media reports, three persons attacked Rashid with black ink after he held a press conference demanding justice for 19-year-old Zahid Rasool Bhat, who died after being attacked in Udhampur district under the suspicion of beef smuggling.
The attackers were carrying canes of ink which they splashed over Rashid and also over the family members of Bhat who were also present at the conference.
Australian mines go driver-less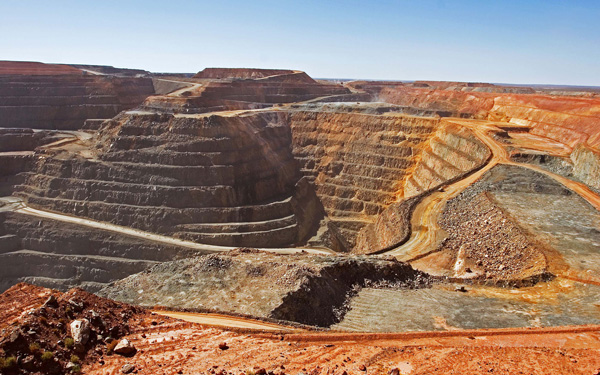 Mining giant Rio Tinto has achieved a world-first by implementing only driverless trucks to move iron ore at its mines in Australia. The company operates a fleet of 69 trucks across three locations whose movements are controlled by handlers over a thousand miles away in the company's operation centre. This system of remote-controlled trucks makes the need for drivers, who are prone to both fatigue and error, redundant. Industry experts estimate that each truck will save about 500 working hours a year.
Medical cancer to become reality in Australia
The Australian government has announced plans to legalise medical marijuana. The announcement was made by Australian Health Minister Susanna Ley who stated that the growing of marijuana would be permitted for medical and scientific purposes. This is at odds with Australia's current marijuana laws under which people who possess or sell the drug can be fined or even sent to prison. A campaign on change.org to have marijuana legalised in the country has already garnered 245,000 signatures.
Amazon to sue fake reviewers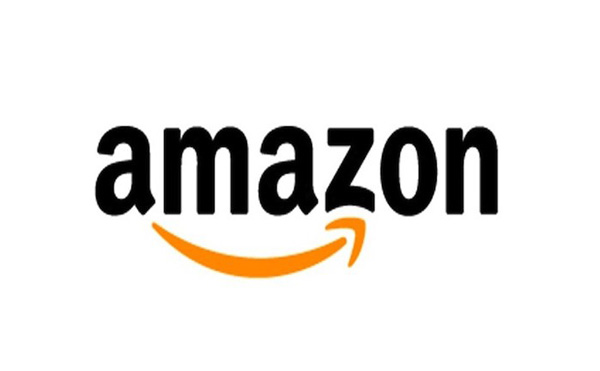 Online retailer Amazon has announced plan to sue over a thousand unidentified people who, it claims, submitted fake reviews on its website. According to the lawsuit filed by Amazon, the company is suing these individuals for tarnishing its reputation through their "false, misleading and inauthentic" reviews. The people were all identified as offering false reviews for as little as $5 on Fiverr, a website for the buying and selling of minor tasks. Amazon however, has decided against suing Fiverr itself as the company explicitly forbids the selling of false reviews on its site as part of its terms and conditions.
UP: Dalit man hacked to death while he was asleep
A 46-year-old Dalit man was hacked to death allegedly by unidentified persons in Parikhara Takarsan village in Bansdeeeh road area, Ballia, police said. Bheem Ram was hacked Saturday night by some persons while he was asleep, they said.
The probe is underway to find out the motive behind the incident. No arrests have so far been made in this connection, police said.
First of its kind: a male rape centre in Sweden
Last week, Sweden managed to step out of the stereotypical mould to reach out to male victims of rape and sexual violence. A hospital in Stockholm has opened a new emergency department for men who have been violated.
Modelled after the city's female rape centre, the department provides counselling and legal services as part of the medical treatment.