It's virtual. Yet real. Fun. And rather insane. The internet has something new every minute. Be it videos, photos, GIFs or anything else, there's loads here to like, share and binge on.
So here's what went insanely viral this week, from Papaw, to the 'how many girls' illusion, we've got it all. Check it out:
Sad papaw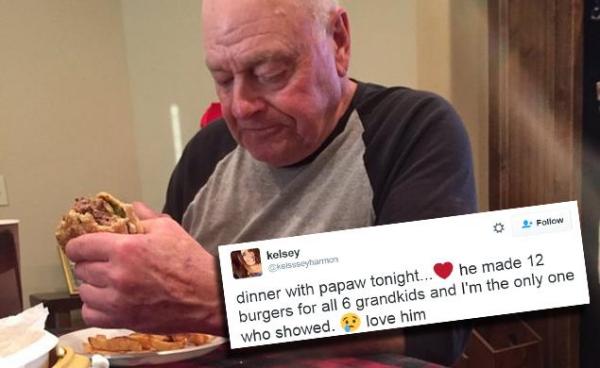 Dubbed as 'America's saddest grandfather', papaw became a Twitter and Facebook sensation, when one of his granddaughters shared a photo of him sitting sadly when just one of his six grandchildren turned up for lunch with him. Poor papaw made burgers for all but was left dejected when just one grandchild showed up. Papaw's sad photo went viral on the internet and the result, all six grandchildren visited him for a meal. Result - happy family.
'How many girls' optical illusion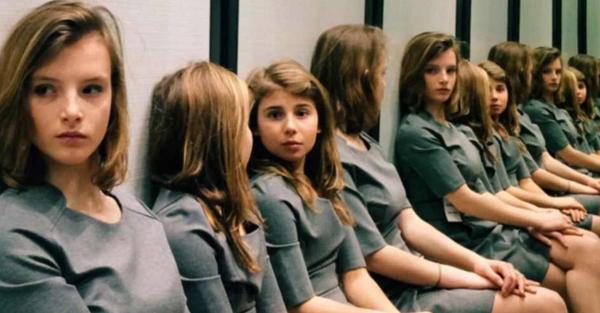 Remember 'The Dress'? The latest mind-boggling photo of the year award will definitely go to this 'how many girls' illusion.
So, this photo of girls (No, am not telling you how many) sitting has every reason to go viral. All you have to do is count how many girls are actually there in the image. The optical illusion may be difficult for some, but actually, it is NOT at all difficult. The photo is baffling social media users as they struggle to figure out how many girls are in the photo. Now it's your time to break the illusion. Good luck!
Google Maps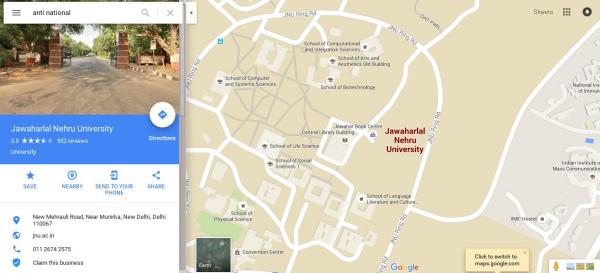 This is the latest to enter the viral list. Google Maps are in this list for all the wrong reasons. In a completely bizarre yet shocking development, search giant Google has landed in a soup after its 'Google Map' application has been throwing up Jawaharlal Nehru University (JNU) under the key word 'anti-national'. Even though the blunder doesn't seem to be deliberate, the varsity is bound to be furious at the world's largest search engine's gaffe. Google Maps is among the top trends on Twitter and Facebook facing backlash for algorithm-related issues. Google ain't no human. Keep calm. And breathe.
Bernie Sanders
Is Bernie Sanders a Disney prince? May be. Because surprisingly, it seems he has the same cliche power nearly every Disney princess has to communicate with birds. During a rally in Portland, a cute little bird landed on Bernie's podium, interrupting his thoughts. The crowd exploded in cheers, and now this clip is going viral! Also, Sanders is among the top 10 trends on Twitter and people have a lot to say about the incident.
I'm down for #BirdieSanders for president pic.twitter.com/JFaJGqFjEe

- Je Suis SickOfIslam (@preach_atheism) March 26, 2016
If you like it then you shoulda put a bird on it. #BirdieSanders pic.twitter.com/GXVuO8chfN

- Matthew A. Cherry (@MatthewACherry) March 26, 2016
#BirdieSanders this is my vote for our new party animal. And I'm talking about #ThePeoplesParty ❤️🇺🇸 pic.twitter.com/6EQeayl2Y8

- Sunny Bone OH! (@sunnyboneoh) March 26, 2016
Ben Affleck
The exact moment when Ben Affleck, the Batman, realises that DC's ultimate superhero face-off movie sucks, is something to look forward to.
Batman vs Superman
was supposed to be the ultimate thriller, with all the hype and action. Well, the reviews came out and they were not good. In an interview with
Yahoo
, the cast of the movie was asked for their opinion on the reviews and Ben's depressed face is the saddest thing on the internet.