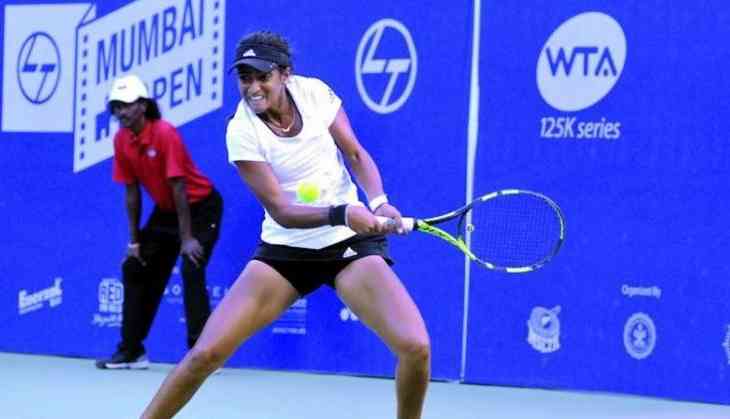 China's world number 57 Zheng Saisai heads the list of entries in the USD 125,000 second L and T Mumbai Open, a women's tennis tournament, commencing at the Cricket Cub of India on October 27.
The 24-year-old Zheng is followed by last year's runner-up and world number 79 Slovenian Dalila Jakupovic, USA's 94-ranked Sachia Vickery and Serbia's number 96 Olga Danilovi in the WTA event, it was announced by MSLTA secretary Sundar Iyer at a media conference on Wednesday.
The rankings are as of the date when the players submitted their entries for the tournament.
The main draw of the event will feature 32 players from 19 countries, wherein 22 players will get a direct entry and the remaining via the knock-outs and wild cards.
The winner will go home richer by USD 20,000 and also earn 160 WTA points, while the finalist will earn USD 11,000 and 95 WTA points.

The tournament qualifiers would be held on October 27 and 28, while the main draw begins on October 29.
Zheng has two singles and three doubles WTA titles to her credit, while Jakupovic has two WTA doubles titles.
The main draw will be finalised on Thursday, the last day for withdrawals.
Iyer also said that India's Ankita Raina, a quarter finalist last year, is the last player to make it via the direct entry.
"All the players are injury-free. Being the last tournament of the year, it will help players earn points which can help them enter the Australian Open," noted Iyer.
Meanwhile, the CCI is also set to host the fourth cricket One Day International between India and West Indies on October 29.
"The matches on that day will be held in the morning session and the WTA has agreed to reduce the number of matches that day," informed Iyer.
Among those present at the media conference were MSLTA president Bharat Oza,CCI president Premal Udani, and Amruta Fadnavis, wife of Maharashtra Chief Minister Devendra Fadnavis.
The event is being supported by the state government.
-PTI