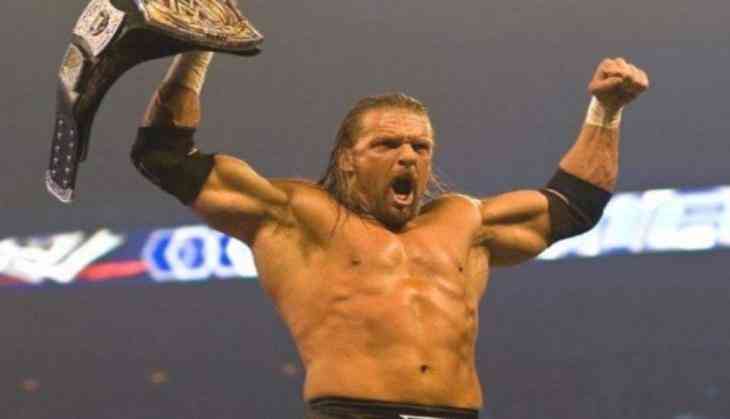 World Wrestling Entertainment (WWE) star Triple H who is also the brand ambassador for the sports in different parts of the world was spotted saying famous dialogue of all time Indian cinema superstar Amitabh Bachchan.
Triple H is one of the most famous WWE wrestler in the world and is known for his anger on ring.
Recently, the wrestler was in India to promote the game, meanwhile the player was interviewed by a YouTube channel called 'Wrestling Badshah'.
In video that went viral on social media, the famous wrestler could be seen mouthing the famous Amitabh Bachchan dialogue.
Bachchan's most famous dialogues is from 1998 flick 'Shahenshah': "Rishtey main to hum tumhare baap lagte hai par naam hai Shahenshah" is the famous dialogue of all time.
In video, the wrestler was given a challenge of saying famous dialogue and he accepted the challenge effectively.
Here is the video: