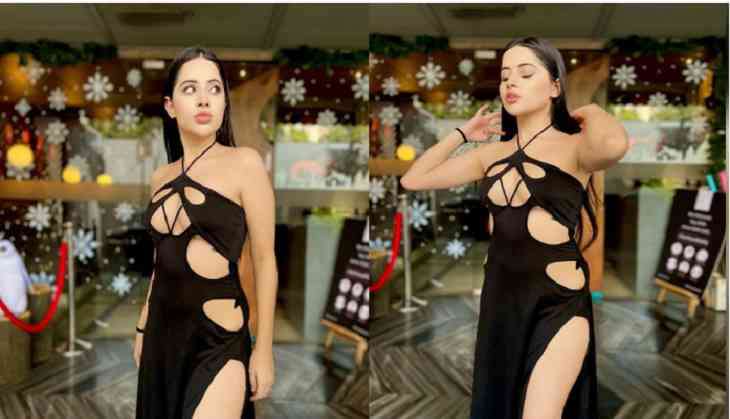 Social media sensation Urfi Javed knows how to dominate social media every day with her bold dressing sense. However, she has to face a lot of criticism on the Internet for the same.
Now, the TV actress again hit the headlines for the shocking revelation that she made during an interview.
Also Read: Urfi Javed gets trolled for bizarre two pants dress; netizens say 'ye kya fashion hai'
Urfi has revealed about being slut-shamed as one of her pictures got uploaded on an adult site.
In an interview with RJ Anmol and Amrita Rao, Urfi shared shocking details from her teenage life.
She narrated that once she had posted her picture wearing an off-shoulder top on her social media. Someone had uploaded that picture on a p*rn site.
Urfi revealed that not just society but her family also slut-shammed her.
She was just 15 when the incident happened.
Urfi told, "I was in Lucknow and I was 15 years old. I wore an off-shoulder top. In those days, such clothes were not worn or found in Lucknow. In such a situation, I cut one of my tops and made it. I uploaded a photo of me wearing that top on Facebook and someone uploaded the same photo to the p*rn site."
She continued by saying that initially, she didn't know how to handle such a situation but later she fought for herself.
"You don't know how strong you are until you get into a situation. Either fight Take it or die. I didn't have the guts to die, so I chose to fight," Urfi added.
However, this is not the first time when Urfi Javed has spoken about her struggles from the past. Once she had also shared about the casting couch incident that she faced in the industry.
More power to Urfi Javed!
Also Read: Urfi Javed makes dress out of safety pins; shares video