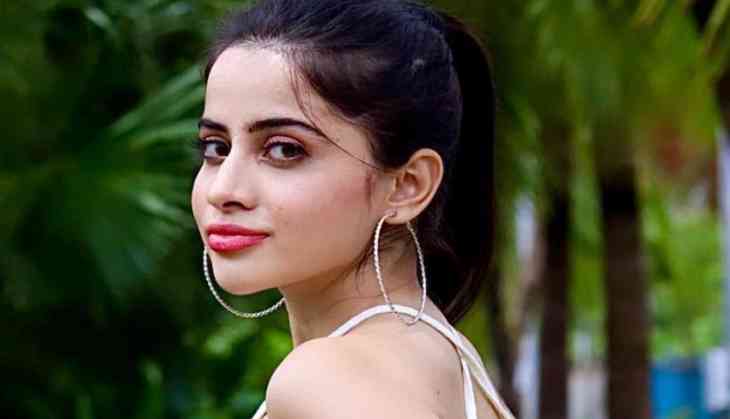 While many people fear getting pricked by syringes, nails and pins, Urfi Javed has surprised everyone by sporting a dress entirely made of... safety pins!! Yes, you read it right.
Urfi recently took to Instagram and shared a video, in which she is grooving to Kate Earl's 'All That Glitters' in the transparent safety pins dress.

Underneath the unique outfit, the 'Bigg Boss OTT' fame contestant is wearing a two-piece black bikini. It took Urfi and her team three days to make the particular outfit.

"This dress is made entirely. Out of safety pins !! Yes! Took us 3 days but look at this THANKU geetajaiswal422_ for helping me with my crazy ideas! #reels #reelkarofeelkaro #reelitfeelit #reelsinstagram," she captioned the post.

No data to display.

In no time, netizens expressed their opinions over her DIY outfit.

"Kudos to you for always trying your hand at something different," a netizen commented.

"So hot. Love your ideas," another one wrote.

However, there's a section of social media users who trolled her for the rather bold outfit

"What is this trash?" an Instagram user wrote.

"Machi pakadne wala dress pehna hai (She has worn a dress like a fishnet)," a social media user commented.

Also, it seems like Urfi has drawn inspiration from supermodel Elizabeth Hurley, who made fashion history by hitting the 1994 premiere of 'Four Weddings and a Funeral' in a plunging Versace black gown, riven with deep slits and held together by a string of novelty-sized gold safety pins.

With her outfit, Urfi has once again become the talk of the town and proved that it's impossible to ignore her peculiar sense of fashion.
(ANI)