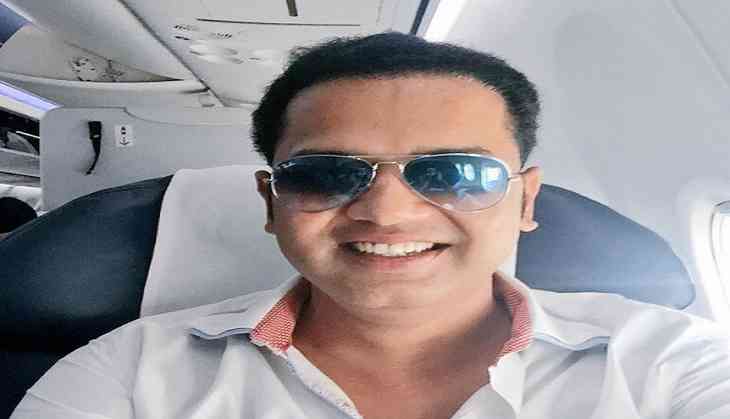 We all were aware about Rahul Mahajan and Dimpy Ganguly's high profile marriage that took place on the Television screen but their divorce was even more publicised. His ex-wife Dimpy has now moved forward in his life and has married her childhood friend Rohit Roy. Now, it seems that Rahul has also decided to move on in his life and as per reports he is dating model-turned actor, Amruta Mane.
Rahul and Amruta met during a shooting for a movie in which they will be seen together in Kerala. Rahul, on his Twitter account, shared a picture with Amruta and wrote 'New Beginnings'
Check out the picture here:
When he was asked about his relationship with Amruta, as per reports by Bollywoodshaadis.com, he told, "Yes, I met Amruta in the first week of December in Kerala and we found that we have quite a lot of similarities."
He further added, "I am neither admitting that we are dating nor denying the fact the she is someone special. It is a new beginning for the New Year and so, I posted my pics with her. I am holidaying with many other friends in Goa and Amruta is one of them. Currently, I am focusing on my work and this beautiful friendship that I share with her."
He also said that he do want to jump into anything because he had already faced a lot of bad relationships in his life. However, he also said that he want this to turn out great and is waiting to see what will happen in the future.
Meanwhile check out other pictures of the couple:
Enjoying beautiful view with a beautiful person 😍@amrutamane4 #kolhapur #valleyview #panhala pic.twitter.com/WCYEl3NGar

— Rahul Mahajan (@TheRahulMahajan) June 13, 2016
Now watching The Legend Of Tarzan with @amrutamane4 😍 pic.twitter.com/5EL2Y2G8bn

— Rahul Mahajan (@TheRahulMahajan) July 4, 2016
A little Girl @amrutamane4 grownup to be a beautiful Woman but her heart is still pure and beautiful as it was then😍 pic.twitter.com/W64aLNSqRN

— Rahul Mahajan (@TheRahulMahajan) July 15, 2016
आप सभी दोस्तों का आशीर्वाद हम दोनो को मिलता रहें 😊🌷🙏🏼@amrutamane4 pic.twitter.com/JV5ryUG8S7

— Rahul Mahajan (@TheRahulMahajan) July 19, 2016
Now watching @SullyMovie with @amrutamane4 pic.twitter.com/mkE6lZ1V7N

— Rahul Mahajan (@TheRahulMahajan) September 12, 2016
When he was further asked about Amruta, he said, "Amruta is a Marathi girl and both of our mothers know each other very well. She is also part of glamour industry and we are just taking some time to understand each other. So far, our chemistry is very positive but it's too soon to talk about the marriage. I am not saying that I have lost trust in the institution of marriage; it's just that I am very cautious about my relationship now."
Well, we wish both of them goodluck and hope to see them together!