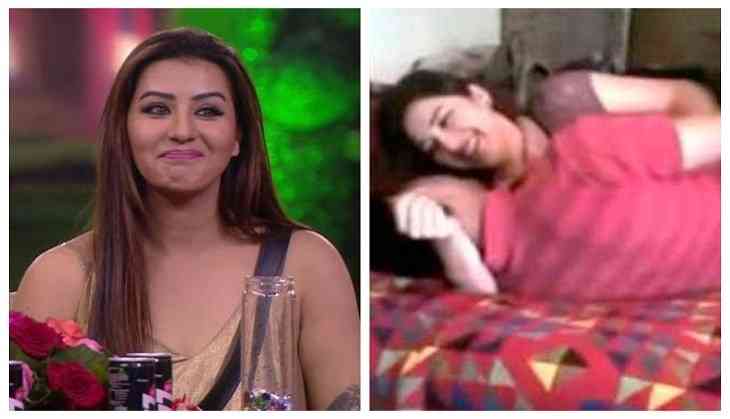 Shilpa Shinde, one of the very famous TV actresses who rose to fame with her role of Angoori Bhabhi in Bhabi Ji Ghar Par Hai shocked everyone when she opened up about what exactly happened during her fight with the makers of the show during the time she participated in the popular reality show Bigg Boss 11. She became everyone's favourite because of her simplicity and openness such that people chose her as the winner of the season.
A very shocking incident that she discussed about in the house was of the sexual harassment incident that she faced with the producer of the show Sanjay Kohli. Not only this, she even opened up about the fake MMS clip that was made viral by the makers of the show to teach her a lesson. It all opened up once again but now the actress has a very different thing to say about the same.
ALSO READ: Bigg Boss 12: OMG! Shivashish asked Jasleen Matharu about her relationship with Anup Jalota; check out her shocking reply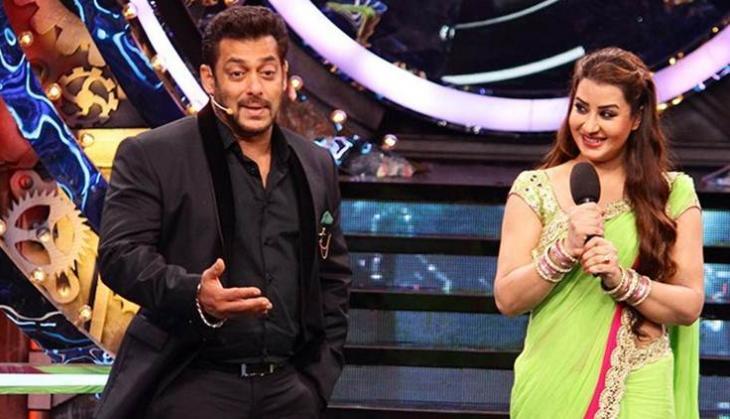 Shilpa Shinde in Bigg Boss 11
It all awaked after the controversy that irked after Bollywood actress Tanushree Dutta opened up about her incident during the shoot of a film where Nana Patekar sexually harassed her and when she chose to spoke about the same, her career got destroyed. Ever since then, a lot of big names from the industry such as that of , Chetan Bhagat, Rajat Kapoor, Kailash Kher, Vikas Bahl, Sajid Khan, former Bigg Boss contestant Zulfi Syed and veteran actor Alok Nath have come up in the same case.
The very popular #MeToo movement has become popular where celebrities and others are taking the way of social media to share their sexual harassment incidents and so about the same campaign, Shilpa Shinde, recently spoke up but shocked everyone with her opinions. Talking about the same, she said that you should take a call right there and then when the incident took place.
ALSO READ: Bigg Boss 12: From Sreesanth to Anup Jalota, here's how much the contestants are earning per week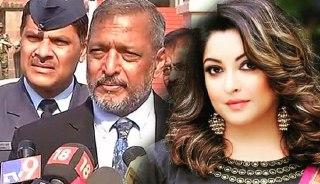 Tanushree and Nana
In an interview that she gave she said, "It's rubbish. You have to take a call that time only, it's simple. You should speak about that matter that time only. Even I got a lesson. Jab hota hai, tabhi bolo - baad mei bolne ka koi faayeda nahi, it's useless."
"Baad mei aap voice raise karte ho, usko koi nahi sunega, just controversy hogi – nothing else. You have to take a call that time only when it happens and obviously, you need power. (Say it when it happens, there and then. If you come out later, it won't help and no one will listen.)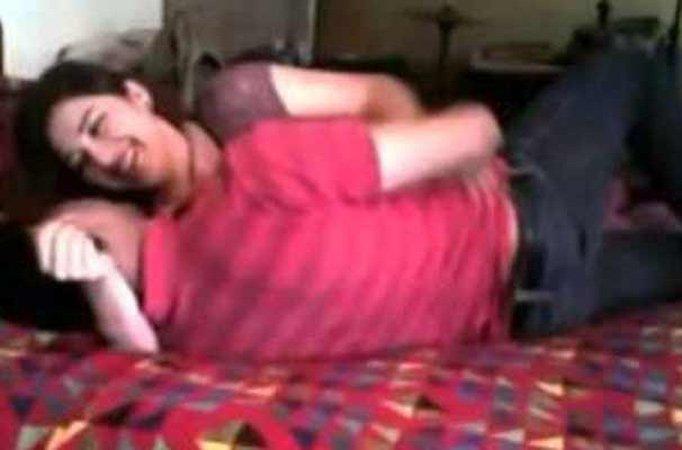 Still from Shilpa Shinde's alleged MMS
She even said that what happens in the industry, happens with mutual understanding. She further said, "It's totally a give and take policy. Women are speaking now but at that time also I said that there's no rape in this industry - zabardasti nahi hota. (it's not forced) Whatever has happened in our industry, it's a mutual understanding. It's a mutual thing. If you are not ready to do that, just leave that thing."
ALSO READ: Ex Bigg Boss contestant Dhinchak Pooja is back with the irritating song of the year; have you seen the video that got trolled brutally?
Her opinions definitely shocked everyone. What do you have to say about the same?