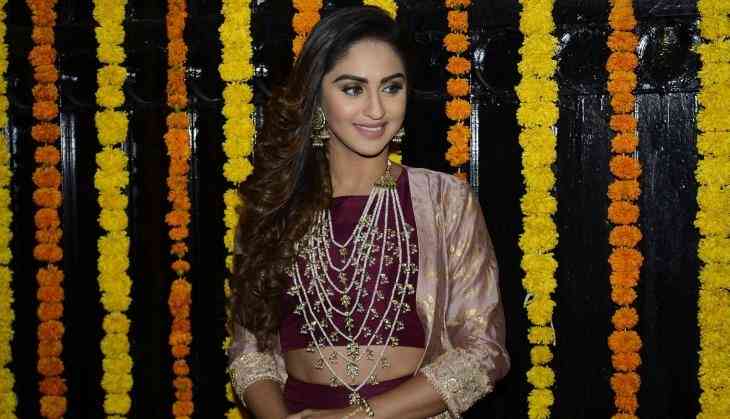 Krystle D'souza to explore web medium
Television actress Krystle D'souza is all set to explore the world of web series with her new show "Glam It Up", where she will spill her makeup and hair secrets.
The show will launch on The Comic Wallah, a channel by Fabform, a digital venture by Vishal Mull.
A light-hearted women's comedy, the show will explore office, party and wedding look, while Krystle will make the application and care of products fun, read a statement.
On her first step on the web world, Krystle said: "When I was approached to do a digital show where I will be giving away hair and makeup tips, I instantly got excited because that is something I like to do.
"As a person, I love dressing up. I wear makeup when I am meeting a friend or going for a meeting or even when I am out for a coffee for that matter."
The actress, who has been seen in TV shows like "Ek Hazaaron Mein Meri Behna Hai" and "Ek Nayi Pehchaan", added: "One need not spend too much of time and money to look beautiful. I will be glamming it up for all my audiences and also be sharing a few hair and makeup hacks."
The show will begin on Saturday.
Mull, co-founder of Fabform, said: "Krystle comes in with a massive fan following and it's incredible to see her give insights to dressing up and looking perfect via our new show 'Glam it Up'."
-IANS