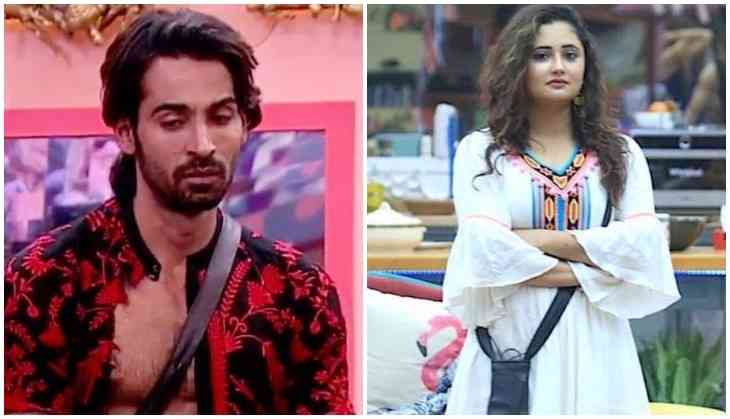 Rashami DesaRashami Desai lashes at Arhaan Khan
Bigg Boss 13 is breaking the net as the only 2 days are left for the finale, netizens are getting eager with every passing of minute as to who will lift the trophy. The journey of BB has been on a rollercoaster ride since start, the house witnessed all the emotions including, happiness, anger, heartbreak, etc. Well, there is one such contestant who has suffered a lot in the show as her personal life got revealed in front of the whole nation.
Yes, the contestant is non-other than Rahsami Desai who is one of the strongest when it comes to handling the emotion or turmoil that is going within. A while ago her ex-boyfriend Arhaan Khan alleged that the actress was bankrupted when he met Rashami and it was him who stood by his side. The moment these words spill from his mouth Salman Khan and her fans slammed him for saying this.
Now, Rashami's manager Santosh has come out and rubbished the rumour of actress going bankrupt. He lashed out at Arhaan and said that despite taking a break she never came across any financial shortcomings. She has earned enough to feed herself for the next ten years. Santosh continued that he has been working with Rashami since 2013 and the time which Arhaan mentioned where she was bankrupt, she owned 2 luxurious cars which were on her name. The actress who owns a flat in a high-end building in a Mumbai has four vehicles how can she go bankrupt.
Also Read: Bigg Boss 13: Here's why F9 actor John Cena is supporting Asim Riaz
Also, Rashami's mother Rasila came out in her daughter's support said, "That was Rashami's love for Arhaan which you saw inside which stopped her from calling him out. She would have never let him look bad inside the house."
Also Read: This funny banter between Neha Dhupia, Angad Bedi ahead of his knee surgery will make you go crazy!
Meanwhile, today we will see Vicky Kaushal entering the house to promote his film Bhoot: The Haunted Ship and to announce the midnight eviction.
Also Read: Bigg Boss 13: It's confirmed! Mahira Sharma to get evicted on Wednesday