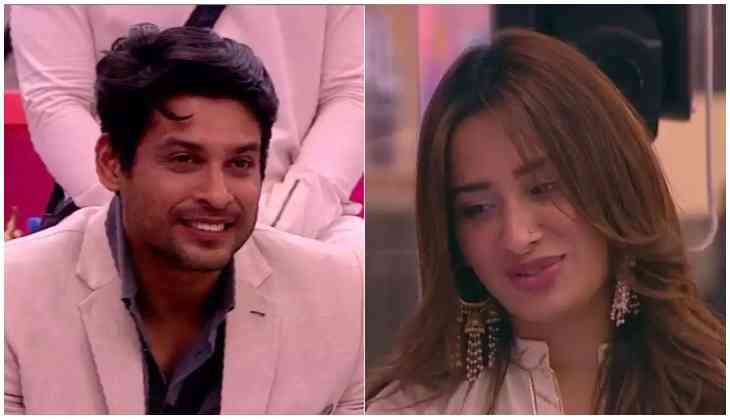 Bigg Boss 13 house has turned upside down since the two best friends Sidharth Shukla and Asim Riaz has turned enemies. Lot of khichdi is going on among the housemates after the house gets divided into 3 groups. After a week once again Sidharth has become the eye candy of the house as the two best friends have turned enemy. Whereas on the other hand Mahira and Sid's relation is turning.
Yes, you read it right as nowadays the two are seen sharing-friendly relations. Instead of fighting are seen laughing around and Sid helping her in cooking. This all happened during the Swayamvar task when Shehnaaz Gill ordered the two teams to insult each other, Shefali Jariwala targetted Mahira for being fake. She further mocked the actress on her lips and said that her lips will burst open if someone pricks them as they are too big to be normal.
However, Mahira took her words sportingly and said that people are jealous of her as she has the best lips in the house and went on to ask Sidharth that what does he think about her lips. On this Sidharth said that he backs Hindustani Bhau's statement of bade honthon wali chipkali. On face Mahira laughed over his answer however, later she confronted Sid whether he really believes that about her lips. On hearing this he giggles and denied the statement by saying that in the pressure of the game he said this, however, he doesn't mean it.
Also Read: Bigg Boss 13: Sidharth Shukla-Asim Riaz fight discloses Devoleena, Shefali's game plan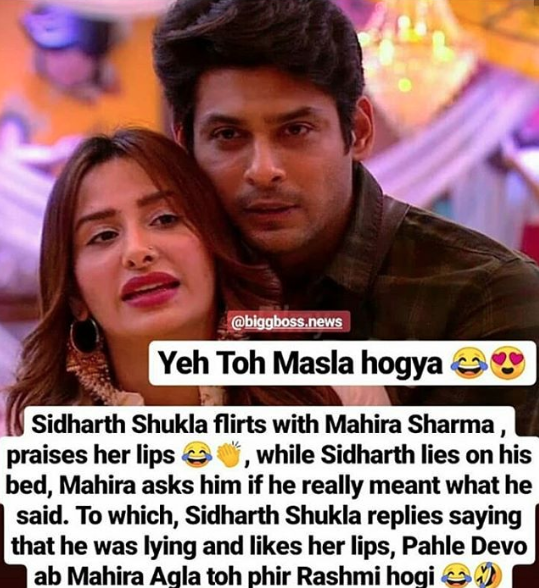 He further praised her lips and said that he is lucky to have such lips as other girls undergo surgery to get fuller lips. Mahira who has started liking Sidharth gets an adorable hug by him when she was busy cooking in the kitchen. He came from behind and gave her a cute hug which melted our hearts. Now, this makes us wonder that is something brewing between the two or are becoming good friends? Also, we wonder how Paras and Rashami going to react over their budding friendship.
Also Read: Bigg Boss 13: Shehnaaz Gill cries after Sidharth Shukla dances with Himanshi Khurana, Shefali Jariwala