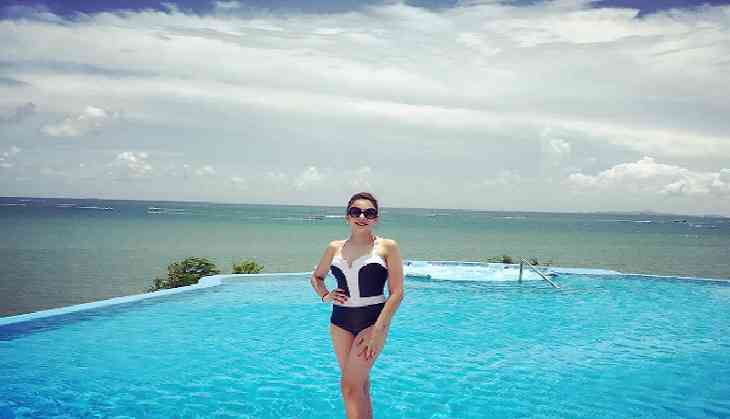 Nitibha Kaul got famous for her stint in the reality TV show "Bigg Boss", but she says she sometimes feels restricted by all the scrutiny that has come along with popularity.
Nitibha, who has stepped in the web world with the series called "Nitibha Knows" on The Comic Wallah, a channel by Fabform, a digital venture by Vishal Mull, added that the scrutiny has brought a sense of responsibility about how she handles her life.
"Life did change (after 'Bigg Boss') because all of a sudden I was someone who people recognised at the airport, on the streets while walking anywhere, so it is the recognition that comes with it, of course, brings in a lot of responsibility," Nitibha told IANS.
She added: "I cannot be reckless about the things that I'm doing, the actions I'm making. I am in the public eye, I am a known figure... if I upload picture in a swimming costume in a hotel when I'm staying there, it is also, you know it is picked up by the media."
"So, that is the kind of scrutiny that you're put through but that also makes you feel very grateful about it because very few people can actually be known, so it is definitely great and I'm handling it well. I do feel restricted sometimes but I think that's a part and parcel of the industry."
She left her job at Google to be part of "Bigg Boss" Season 10 as a commoner.
Some people don't like the constant scrutiny that comes with fame, and Nitibha says she is one of them.
"I don't want anything and everything I do to be scrutinised, monitored, commented on or judged. That is something nobody likes but it also, sort of, comes in with the fact that if you are being given the privilege of being a celebrity, of being a known figure or a personality in this country, then you have to also be responsible towards your actions because it can influence other people," she added.
-IANS