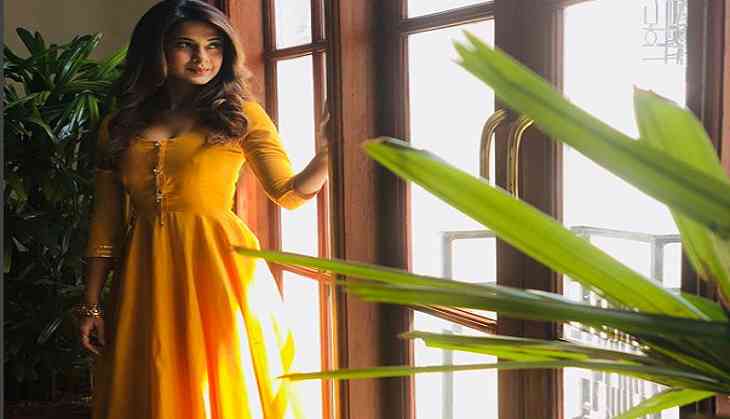 One of the most popular Television actresses, Jennifer Winget has always been in the news either for her shows or for her photo shoots but mostly for her relationship status. Ever since she has divorced her husband and Bollywood actor Karan Singh Grover, reports had started to pour in that she has been dating her co-actor from Dil Mill Gaye named Sehban Azim with who she will next be seen in her upcoming show Bepannaah that will air on Star Plus from March 19, 2018.
The news of the two of them dating each other came two years back when a report about their alleged affair started doing rounds on the internet. It all began when the two of them started gracing events, parties and dinners together. They have earlier denied all such rumors about their relationship but when the news of their new show came, the rumors again came into force.
During the promotional event of their show in Lucknow on Monday, when Sehban was asked about the relationship that he shared with her co-actress Jennifer Winget, he said, "After knowing Jennie for so many years, I find her to be a very strong girl and I respect her for everything. As friends we share a lot of things like taking advice from each other, fighting at times on small things, but we've always been very good friends and that's how we want to keep it. Rather than twisting the situations for us, it's better to stick to friendship only."
ALSO READ: Bepannaah actress Jennifer Winget's heartfelt gesture for Niti Taylor will win your hearts
It was earlier being believed that Sehban had some sour experiences in the past and that is why he believes that if friendships turn into love relationship, everything gets ruined.
Meanwhile, Jennifer seems to be quite happy being single. When she was asked about the relationship between Sehban and her, she cleared the air and said, "I don't really plan so much in life. When anything has to happen, it will happen. As of now, I am not seeing anyone. I am very lucky for all the love I receive in my life."
Now that both of them have denied being in a relationship, it seems as if it will come as a shock to all of her fans who were believing them to be a couple. Well, nothing can be said as of now since you never know when cupid might stuck you.
ALSO READ: It's not only us but these 15 TV Celebrities are also die hard fans of Jennifer Winget
Talking about their show, Bepannaah, the show is going to go on air on March 19, 2018 and will revolve around a tragic love story of two couples. The show will have Jennifer, Sehban, Harshad Chopra and Namita Dubey in pivotal roles.
ALSO READ: OMG! This Kundali Bhagya actor is madly in love with Jennifer Winget