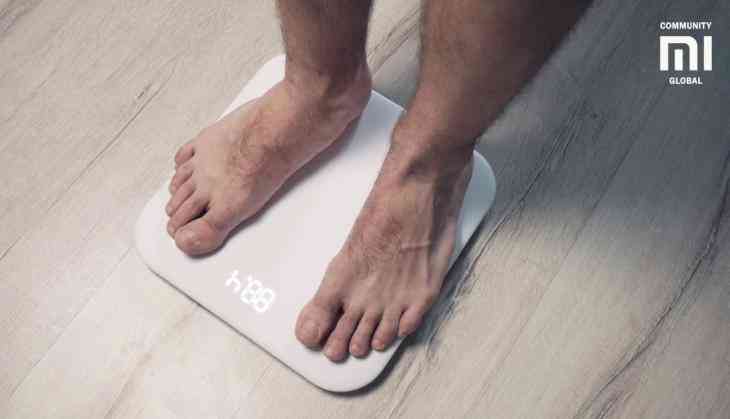 Xiaomi_Composition_Scale (Twitter)
After Xiaomi's health watches, has come another health device from the Chinese giant. Mi has launched its own Body composition scale. The device provides insights into your weight, BMI, muscle fat, fat and more. The Xiaomi body composition scale has been priced at Rs 1,999 and can be exclusively bought from the Mi store.
The Mi Body Composition Scale is slip-proof which makes it safer to use, Mi claims. The scale sports an LED display that displays information three seconds after you stand on the scale. The device comes in a white colour variant only.
With the scale, users can precisely check their body-weight, muscle fat, water content, visceral fat, bone mass and more.
Xiaomi claims the device uses a series of complex algorithms and advanced Bioelectrical Impedance Analysis (BIA) resulting in better and more accurate details about the body. This helps users in taking data-driven measures to meet health goals.
There has been a competition in the market in the wearables section for some time now and after Samsung and Apple, Xiaomi has been keeping its eye on the health gadgets and wearables.
The Mi Body Composition Scale has a reading accuracy of 50 grams and the weighing range lies between 5kg to 150kg. It also has Bluetooth 4.0 connectivity options. Also, it supports devices running on Android 4.4 and above, as well as iOS 8.0 and above. It is a device that can be paired with Xiaomi's Mi-Fit smartphone app.