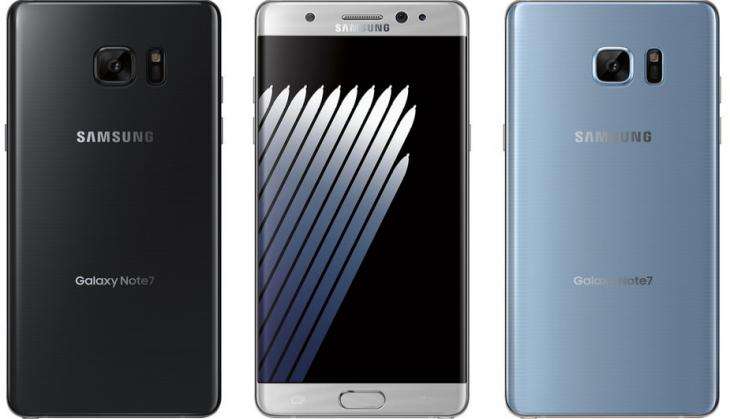 Samsung is set to recall 1,90,000 Galaxy Note 7 smartphones from China as it prepares to put a complete end to production of Note 7 devices over the problem of exploding batteries.
On 2 September, Samsung announced a global recall of 2.5 million Note 7s from 10 markets including the United States due to faulty batteries causing some of the phones to catch fire.
Samsung angered their customers in China when it excluded the country from the global recall of the phones citing the reason that the phones they were selling in the Chinese market had batteries from a different supplier.
China's quality watchdog said on its website: "The product being recalled has problems with abnormal heating and burning, which can have serious consequences including fire."
Customers can get a full refund or exchange their old device for a new Samsung device, along with a bonus payment of $45.
In the United States, there have been 92 reports of batteries overheating, including 26 reports of burns and 55 reports of property damage, including fires in cars and a garage, the commission said in a notice.
The US notice affects around one million of the global total of 2.5 million handsets being recalled, which has cast a cloud over the South Korean electronics giant and world's largest smartphone vendor.