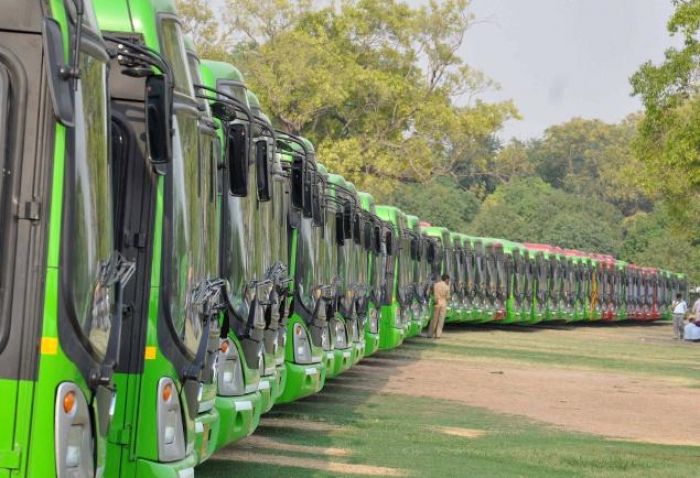 Delhi Transport Corporation (DTC) has started Wi-Fi service in three of its buses on a trial-basis, an official said 29 October.
DTC has begun Wi-Fi service, a flagship project of the Arvind Kejriwal Government, in three buses plying on Mudrika, Narela, and Airport Express routes, the DTC spokesperson Dr R K Minhas said.
The official also said that DTC will soon float tenders to choose the company for extending the service.
Earlier this month, the Delhi government announced it had decided to install CCTV cameras and provide Wi-Fi facility to commuters travelling in Delhi Transport Corporation (DTC) buses by December this year.
Transport Minister Gopal Rai said that in the first phase, government will execute the project in some DTC buses, including AC and non-AC low floor buses.Delhi Dialogue Commission (DDC), chaired by Chief Minister Arvind Kejriwal, has been given the task of implementing the government's flagship project in the national capital.
During Assembly elections, the Aam Aadmi Party (AAP) had promised to install Closed Circuit Televisions (CCTV) cameras in all the buses to ensure security of women in the national capital.
Transport Minister Gopal Rai said that 200 CCTV cameras have already been installed in DTC's buses and home guards have also been deployed in buses in order to ensure women safety.
According to DTC, three CCTV cameras have been installed in 200 such buses each, which belonged to Rajghat and Sarojini Nagar depots.
-PTI