Nikki Bella swept off her feet by Parisian male strippers during bachelorette party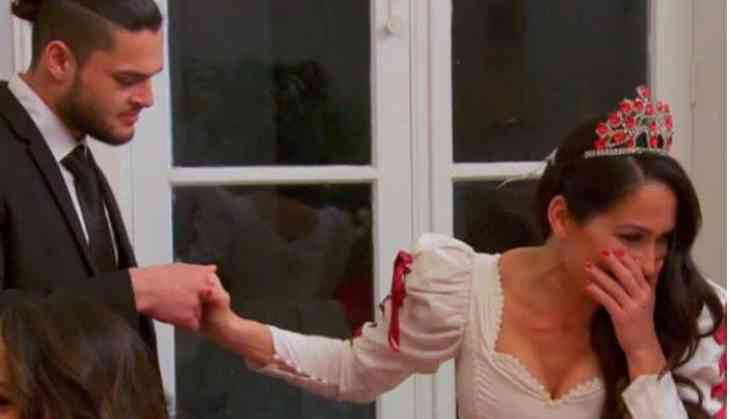 Nikki Bella's Paris bachelorette party ended up with Parisian male strippers walking into the dinner and sweep the sexy Nikki off her feet into his arms.
Watch this video-:
Over a glass of champion, Nikki discussed her relationship with to-be-husband John Cena posts their break-up. She said, "It's crazy because there are certain conversations that can really change a mood," says Brie Bella. "Bring up the word 'sacrifice' and it can really piss her off."
As Nikki was continuing with, "I guess I'm just over sacrificing," she says. "But now, he's sacrificed so much for me. But I'm just over that word and over the feeling. That's been my past five and a half years. I'm just over it."
Dressed for the masquerade ball theme, sister Brie tries to lighten her mood singing some opera along with one of their friends.
The biggest surprise was awaited, then entered a group of Parisian male strippers into the dinner and sweep Nikki off her feet.
Also Read:Watch: Nikki Bella's perfect Masquerade Party on Total Bellas