Watch: Nikki Bella's perfect Masquerade Party on Total Bellas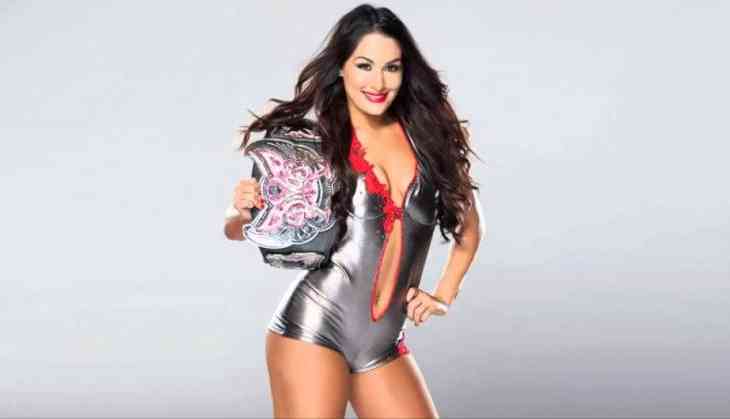 The former Divas champion Nikki Bella is in the bachelorette spirit and thanks to sister Brie Bella.
In the episode of Total Bellas, Brie throws a masquerade ball for sister Brie in Paris. Wearing stylish ball gowns and masks, Nikki looked sexy! Guests were in complete awe as to how Brie managed to transform chateau. Nikki happily notes, "This is, like, I'm in heaven," Sipping on champagne, "Let them eat cake!"
After the celebration was done, Nikki confessed that this getaway wasn't feeling like a bachelorette party…Then her close friend consoles her that this was very normal, " all cool and calm".
Nikki along with her friends rehersed walking down a wedding aisle. Brie teased her, "It's because she's been a bridesmaid so much she knows the walk," She also added, "I feel like I'm truly now having my bachelorette party. I'm on my way to get married. I'm on my way to become Mrs. Cena and that dream I had as a little girl, it's coming true."
Also Read:WWE: Mr Money In The Bank Braun Strowman receives grand welcome in India, see pics