Euro 2016: Here's all you need to know about the marquee football event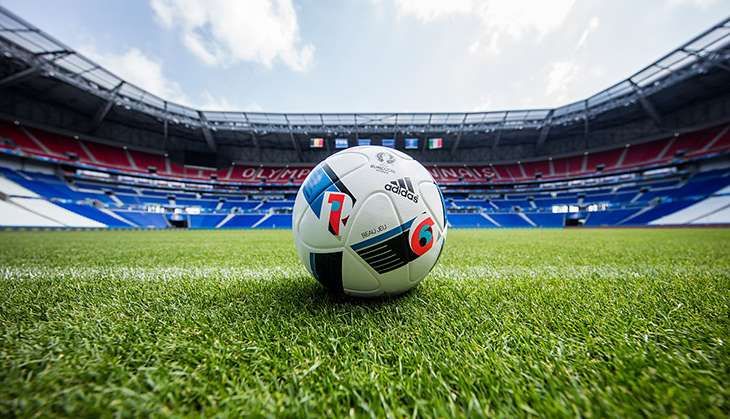 Euro 2016, officially known as the UEFA European Championship, kicks off on Friday. This is the 15th edition of the second-most prestigious tournament in international football after the FIFA World Cup.
To celebrate this month-long festival of football, Catch picks some of the most interesting numbers the tournament has produced.
Number of teams participating in Euro 2016.
This is the highest number of participants at any Euro.
Euro began as a four-team event (1960-1976). Then from 1980 to 1992, it turned into an eight-team tournament, whereafter, it became a 16-team event.
Number of groups in Euro 2016.
Group A consists of France, Romania, Albania and Switzerland.
Group B has England, Russia,Wales and Slovakia.
Group C features Germany, Ukraine, Poland and Northern Ireland
Group D consists of Spain, Czech Republic, Turkey and Croatia.
Group E has Belgium, Italy, Sweden and the Republic of Ireland.
Group F features Portugal, Iceland, Austria and Hungary.
There are 10 venues across which the matches will take place.
This is the third time France is hosting the championship.
Also read- UEFA Euro 2016: England secure qualification as Wayne Rooney sets goalscoring record
Number of times Spain (1964, 2008, 2012) and Germany (1972, 1980, 1996) have won the title, the highest among all nations.
Other countries who have won the cup till now are: France (1984, 2000), USSR (1960), Czechoslovakia (1976), Denmark (1992), Italy (1968), Netherlands (1988) and Greece (2004).
Greece, Denmark and Netherlands did not qualify this time.
The top five in-form players ahead of this Euro are Cristiano Ronaldo (Portugal), Zlatan Ibrahimovic (Sweden), Dimitri Payet (France), Antoine Griezmann (France) and James Milner (England).
This calculation is based on the player barometer of uefa.com. "The methodology is "players' form in the build-up to and during the tournament. Official player statistics is run through a specially-designed algorithm to create rankings based on performances".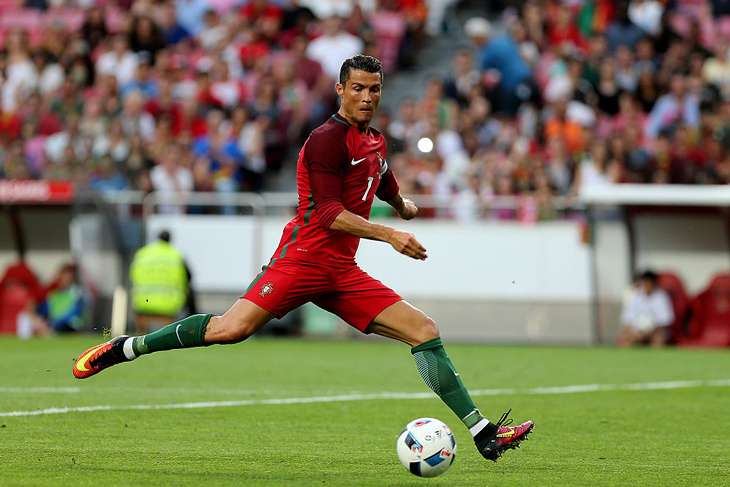 Portuguese forward Cristiano Ronaldo is in great form (Bruno Barros/DPI/NurPhoto/Getty Images)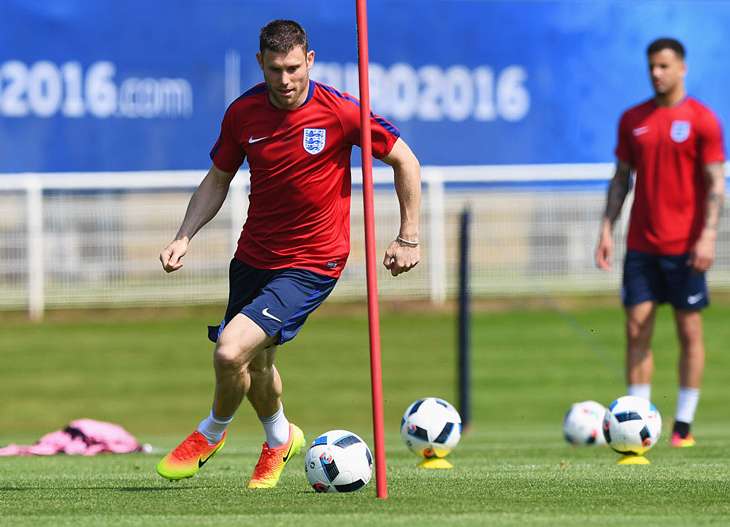 England winger James Milner trains ahead of Euro 2016 (Michael Regan/The FA/Getty Images)
England maintained a perfect record during the qualifying phase.
They played 10 matches and won all of them.
England also scored a total of 31 goals during the qualifiers, a number surpassed only by Poland, who scored 33 goals.
The maximum number of appearances by any footballer in Euro cups.
This record is jointly held by Lilian Thuram of France and Edwin Van Der Sar of the Netherlands.
Iker Casillas (Spain), Philipp Lahm (Germany), Luis Figo (Portugal), Nuno Gomes (Portugal), Karel Poborsky (Czech Republic), Cristiano Ronaldo (Portugal) and Zinedine Zidane (France) all have 14 appearances.
Also read- Should Wayne Rooney play in Euro 2016?
The maximum number of goals scored by any individual in Euro cups.
Michel Platini of France holds the record.
He is followed by Alan Shearer (England), who has scored seven goals.
Thierry Henry (France), Ibrahimovic, Patrick Kluivert (Netherlands), Nuno Gomes, Cristiano Ronaldo (both Portugal) and Ruud Van Nistelrooy (Netherlands) all have scored six goals.
Edited by Shreyas Sharma
More in Catch:
UEFA Euro 2016: Georgia loss won't lift focus off title defence, maintains Spain boss Del Bosque
Copa America 2016: Colombia through to quarters after win over Paraguay
Muhammad Ali dead at 74: see the journey of the legend in pictures