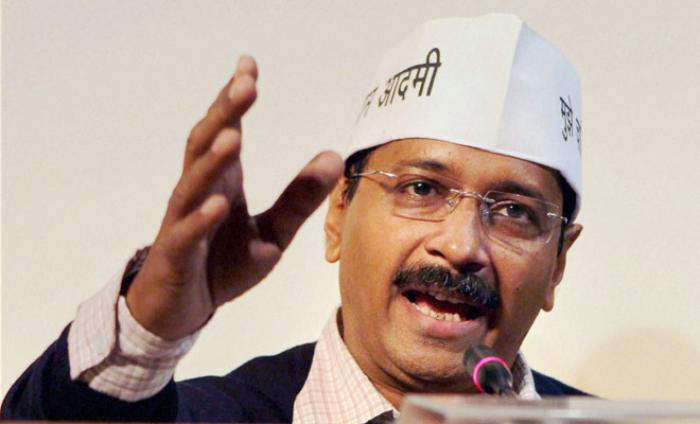 The odd-even traffic formula to make a comeback in Delhi. But this time around, Chief Minsiter Arvind Kejriwal has ensured that Delhi residents will have a say in its implementation.
The Aam Aadmi Party government has published a questionnaire - along with advertisements - to record public sentiment about the scheme. The party will reportedly conduct jan sabhas across the city to find out if the residents want the scheme to be implemented.
"The people of Delhi will decide when to start the odd-even restrictions again," Kejriwal said, adding that the government would make a final decision on 10 February - after analysing the feedback.
Your city, your call
Do you want odd-even back in Delhi? This is the header of the form released by the Delhi government. The form includes questions on whether residents want this to be a permanent rule as well as questions like: "Will you buy a second car if Odd-Even is implemented again?"
A lot of hue and cry was raised over the exemptions made under the scheme last time around. But the Delhi government has invited suggestions for this issue this time around.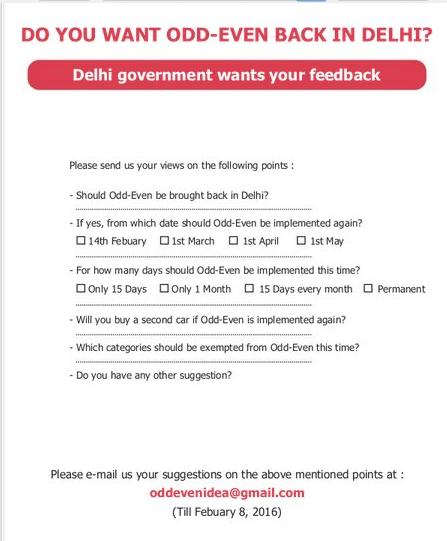 If you have any suggestions, want to express appreciation or even outrage about the scheme, send in your inputs on [email protected]
The form will be accompanied with the jan sabhas and phone surveys. According to media reports, all MLAs will conduct four jan sabhas each in their constituency till February 7.
The phone survey will provide residents with the option of choosing dates between 14 February and 1 May - as shortlisted by the government.
The formula has been regarded successful after its trial run from 1-15 January 2016. The formula - aimed at curbing the alarming vehicular pollution levels in the capital - has been given the green signal from the Centre for Science and Environment. The NGO called for a permanent implementation of the scheme, claiming it helped bring down air pollution levels in the city and reduce traffic congestion.