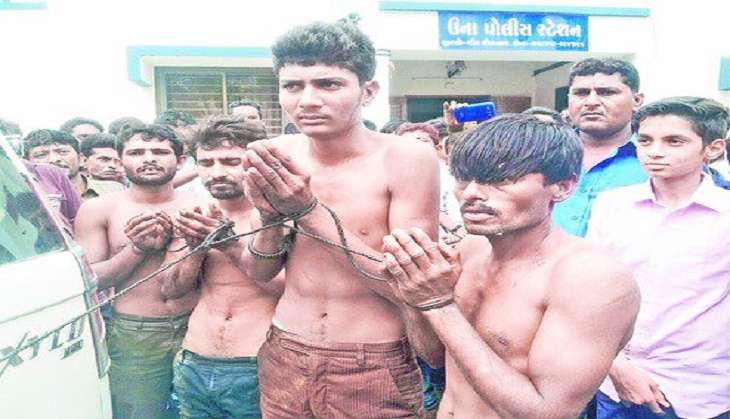 An eye witness told the Gujarat CID (Crime), which is investigating the 11 July thrashing of a Dalit family by gau rakshaks for skinning a dead cow, that the cow in question was killed by a lion. This means that the gau rakshaks' claim that the Dalits had slaughtered the cow has been challenged.
The Dalit family were beaten up by gau rakshaks on 11 July in Gujarat's Una taluka, near Mota Samadhiyala village. Sixteen people have been arrested and are in judicial custody, according to The Indian Express.
The CID (Crime) took over the case on 20 July. On Monday, it sought fresh custody of the first five accused held on 12 July, telling the Una court that it wants to learn who recorded the video of the thrashing and posted it on social media, and "whose orders were they following".
Keshavji Saradava, deputy superintendent of police, CID (Crime), said: "We are probing the policemen on duty and the role of the accused. While police papers of the investigation do not mention any post-mortem examination of the cow, they do record that samples have been taken for forensic examination. We are also investigating what happened to an input from the state police control room about beef being transported in Una."
An internal investigation suspended four police personnel from Una on 18 July, for their actions or lack of action in the case.