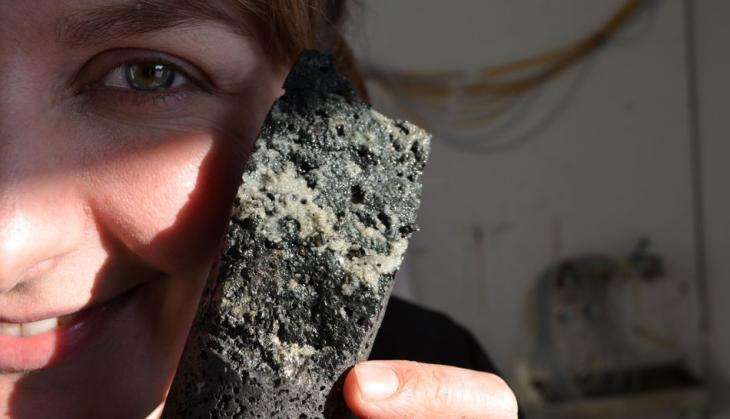 Scientists have developed a radical new technique to fight climate change and global warming.
Researchers in Iceland reportedly mixed carbon dioxide emissions with water and pumped it hundreds of meters underground into volcanic basalt rock - where it rapidly turned into a solid.
The basic idea is to store CO2 emissions underground, thus preventing the gas from entering the atmosphere.
According to news reports, researchers from Columbia University's Lamont-Doherty Earth Observatory and other institutions tested this approach as part of a pilot program called the project CarbFix.
The project, which cost around $10 million, was launched in 2012 at the Hellisheidi power plant in Iceland - the world's largest geothermal facility.
The research introduced a natural process where the basalts react with the gas to form carbonate minerals, which make up limestone. Around 95% of the gas was captured and converted within a span of a few years, said the study - published in the journal, Science.
Speaking at a conference in the University of Southampton, study author Juerg Matter said, "We need to deal with rising carbon emissions and this is the ultimate permanent storage - turn them back to stone".
Text by- Pushpita Dey