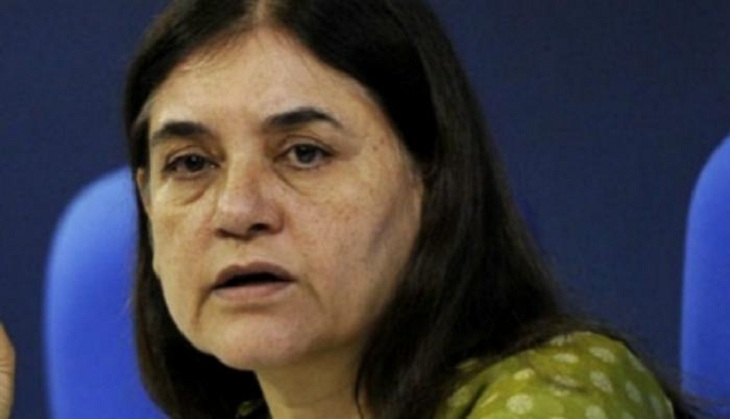 A parody account on Twitter using a photograph and the name of union women and child development minister Maneka Gandhi was closed on Sunday after the minister lodged a complaint about it with Twitter.
The account had 34,000 followers and was described as "Parody, Ministry of Troll". It had tweeted: "Boys and men don't come under my ministry, so I cannot help any of them".
The account referred to Gandhi's tweet the previous day in which she had asked women who are being abused and trolled on social media to file complaints with her ministry, says The Economic Times. Though the profile picture, name and offending tweet have all been removed, the ministry is contemplating legal action against the account holder.
A senior official at the ministry said: "This is a clear case of masquerading and indulging in disinformation on behalf of a person and that too a cabinet minister. We will figure out what legal action can be taken against the individual."
Meanwhile, the ministry is working on a standard operating procedure that will be used to take action against those who abuse women on social media. It will be ready in a few days, said ministry officials.
Gandhi said about her move: "My job is to protect women in every possible way .That is all I am trying to do. I am not here to monitor the web and will not be doing so."
A ministry official said Gandhi decided to take this action after a 21-year-old girl from Salem, Tamil Nadu, committed suicide 10 days ago after facing sexual harassment on social media, with the police taking no action in the matter.
The official said: "We are not taking any suo motu cognizance of anything posted on social networking sites. It is only the complaints which have been received by the ministry that are first looked into and then taken cognizance of. This move, at least, has made the cyber cell(s) of police sit up."