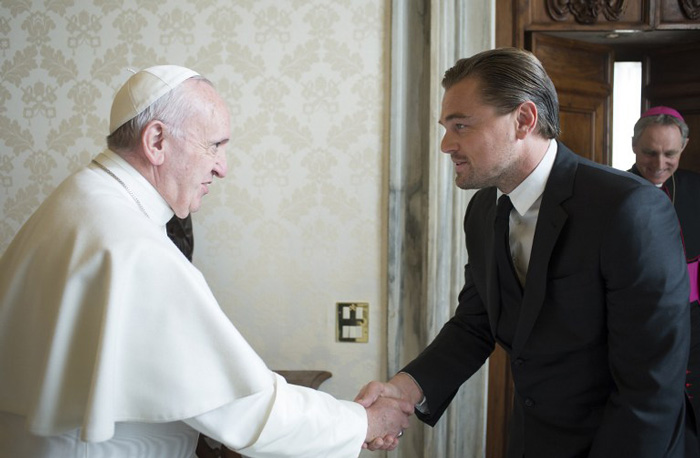 Vatican City and Hollywood actor Leonardo in Caprio have a few things in common. For starters, did you know that there have been more than 13 popes in the history of the Catholic church named Leo?
Pope Francis, the current head of the Catholic Church, met the actor recently. The two share a deep concern for environmental issues.
The Revenant star also seems to have brushed up on his Italian before the meeting.DiCaprio thanked the Pope for the welcome in Italian.
DiCaprio's representative told the media that the two held a private audience, during which they focused on how they could "work together to address the immediate need for major action to stop the devastating impacts of climate change from leaving permanent scars on our planet".
Gifts and exchanges
DiCaprio offered the Pope a book of works by the 15th-century Dutch painter Hieronymus Bosch, and showed him the reproduction of Bosch's "Garden of Earthly Delights" that had hung over his crib as a child.
The triptych, which DiCaprio has referred to in the past, depicts Adam and Eve in the first panel, a landscape in the center panel, and a vision of hell in the last panel.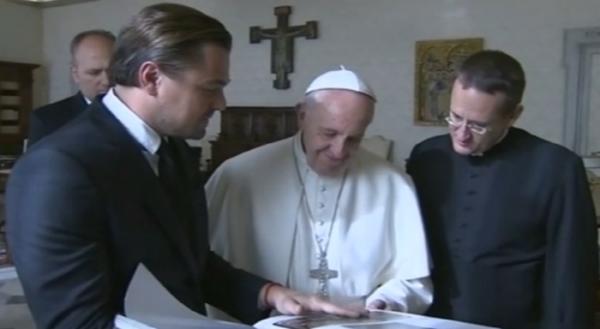 "As a child I didn't quite understand what it all meant, but through my child's eyes it represented a planet, the utopia we had been given, the overpopulation, excesses, and the third panel we see a blackened sky that represents so much to me of what's going in in the environment," DiCaprio told the Pope.
DiCaprio also said he thought the painting also represented Francis' environmental concerns.In return, Francis gave DiCaprio a leather-bound copy of Laudato Si and his earlier document, The Joy of the Gospel.
When religion and entertainment come together to save the planet
"Laudato Si" ("Praise Be" in English), a papal letter from the Pope, has been praised by environmentalists for its demand of sustainable and green energy sources as well as its criticism of the world's fossil fuel economy. The letter bemoans pollution, a lack of clean water, loss of biodiversity and climate change
The actor also reportedly gave a personal check to the spiritual leader with the directive that he use it for charity endeavors "close to your heart," according to the Associated Press.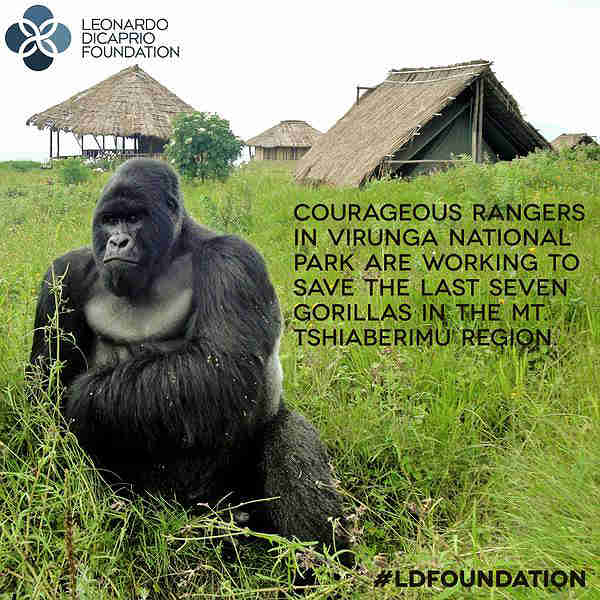 DiCaprio, who is the United Nations messenger of peace on climate change, has reportedly launched conservation projects in 40-odd countries through the Leonardo DiCaprio Foundation.
Earlier this month, the Oscar best actor nominee addressed the World Economic Forum in Davos, Switzerland, where he accepted the Crystal Award on behalf of his foundation.