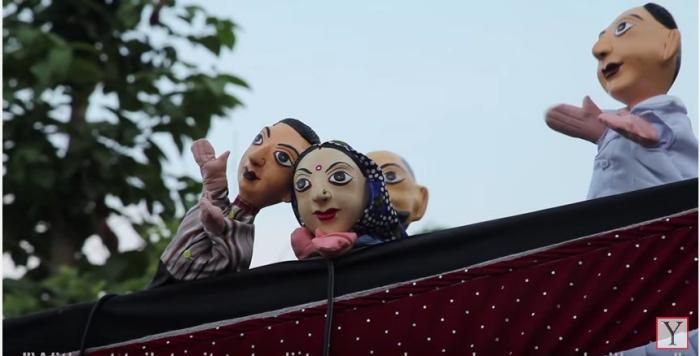 In an interesting series of videos titled #Giveashit, Youth ki Awaaz, an online news portal, in collaboration with a Bihar-based NGO, SHRI (Sanitation and Health Rights in India), is trying to sensitise people about the defecation woes of rural India. The five-episode video series takes viewers across various states in India, which have been acutely struggling with open defecation and other sanitation issues.
"When Swacch Bharat Abhiyan was launched, a lot of awareness was created around issues like building toilets. But the information shared through digital platforms was more urban centric and not able to penetrate to the rural regions. The idea behind the series therefore is to create awareness about the ground realities in our villages," says Anshul Tewari, Founder and Editor-in-Chief of Youth Ki Awaaz.
The first episode of #Giveashit was released on 11 September. It features the interesting story of Suresh Prasad, who runs a local acting troupe based in Bihar. Prasad along with his eight-member team, is using puppet shows and folk music to spread awareness about sanitation and the harmful effects of defecating in the open.
Prasad's laudable initiative aims at striking the right chord with the audience about topics of social relevance. According to Prasad, the team is invited by various NGOs to prepare shows on various issues. "We can prepare a show on any issue under the sun within 20-25 days."
According to a World Bank report, around 626 million people in India defecate in the open and the country alone accounts for nearly 60 per cent of the total global population that defecates in the open.
Even Prime Minister Narendra Modi's echoing appeals about Swachh Bharat have apparently fallen on deaf ears.
Youth Ki Awaaz team plans to release the last episode on 2 October, when the Swacch Bharat initiative completes a year.
Meawhile Catch tried to explore the woes around women toilets in India through it story - To Pee or not to pee- Where are the toilets for women?