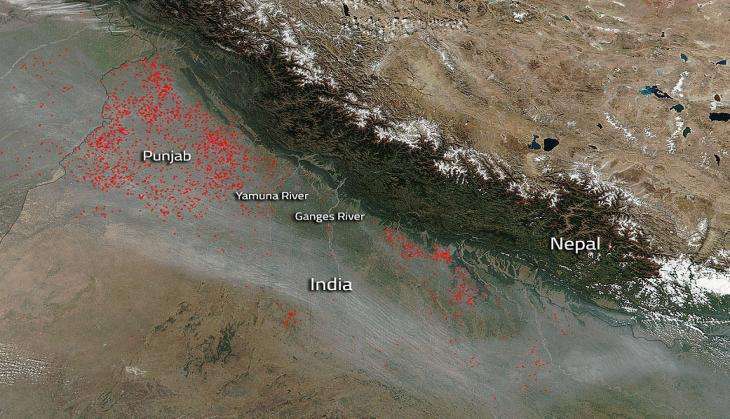 Despite being outlawed by state governments and the National Green Tribunal, farm fires in Punjab have nearly doubled in 2016 from the year before, NASA data shows.
A compilation of NASA data tweeted by Ministry of Earth Sciences secretary Madhavan Rajeevan shows that 7864 instances of farm fires were noticed in Punjab from 25 October to 6 November this year, compared with 4480 fires in the same period last year.
NASA data shows Biomass burning in Punjab this year was close 2 times more than last year, We need to find a solution to reduce pollution. pic.twitter.com/4T4MGGhagb

— Madhavan Rajeevan (@rajeevan61) November 8, 2016
Farm fires from Punjab and Haryana are known to be one of the causes behind air pollution in Delhi, especially from end October to mid-November. After harvesting paddy, farmers set fire to the stubble that remains on the ground, to prepare the fields for planting the next crop, usually wheat. Although it causes health issues near the farms too, this is the cheapest way for farmers to prepare fields.
There are several alternatives to burning the stubble - such as selling them to packaging companies and specialised thermal power plants. They can also be let to decompose in the fields, which makes the soil more productive. However, due to high wage rates, even this is uneconomical.
Based on an order from the National Green Tribunal, any farmer burning stubble can face a fine between Rs 2500 to Rs 15000, but multiple reports from Punjab have claimed that the government has not been strict with imposing the rule due to upcoming state elections.